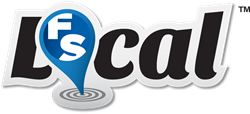 Toronto, ON (PRWEB) May 21, 2014
As part of its longstanding commitment to and relationship with the Toronto Association of Business Improvement Areas (TABIA), FS Local is proud to provide Web services to participants of the Shop Your BIA movement.
Shop Your BIA is a new movement that is bringing local and international attention to the Business Improvement Areas (BIAs) of Toronto. The mission of the movement is to help and inspire Toronto's BIAs and local business owners grow their businesses and neighbourhoods through collaboration.
FS Local is one of several participating sponsors of Shop Your BIA. Along with Tourism Toronto and Boon Rewards, FS Local is offering its services to participants in the movement.
With CIRA reporting that only 41% of small businesses have an online presence, FS Local believes it is more important than ever that business owners get access to the right knowledge and tools to grow their businesses online.
That is why FS Local is offering participants of the movement the ability to get online and have an effective Web presence in as little as 5 minutes. Participants can build a customizable business listing on the innovative FS Local business directory that works around the clock to connect them with customers, as each listing is optimized for local search.
FS Local member, Kelsey from Lendrum Eyecare said: "FS Local has been a great resource for our business. Small business can be lonely at times and FS Local helps us stay connected! Really appreciate the support from the staff at FS Local and we have received new patients because of their help."
Founder and President of FS Local, Michael Yack said: "We are excited to be the Web component of the Shop Your BIA movement. This confirms our commitment to helping small businesses of Toronto's vibrant neighbourhoods keep their lights on. Through their participation in the Shop Your BIA movement, we are confident that Toronto's BIAs and small businesses will benefit from the power of collaboration."
Toronto BIAs and business owners can learn more and join the movement at http://www.shopyourbia.com.
ABOUT FS LOCAL
Based in Toronto, ON FS Local provides effective and affordable marketing services for small businesses. The company is partnered with various organizations to create and offer products and services that help Canadian small businesses achieve online success. FS Local is frequently looked to for its expertise in the field of new media. Visit http://www.fslocal.com for details.