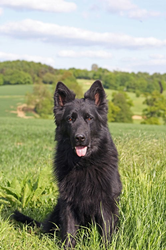 We highly recommend Full Contact K9 for their consistency, honesty, and straightforward training
ATLANTA (PRWEB) May 16, 2019
Full Contact K9, an internationally recognized leader in elite protection dogs and K9 obedience training with locations in Georgia and California, has held a 5 star review rating for over 5 years. Their variety of fully-trained breeds such as German Shepherds, Malinois, and Giant Schnauzers have resulted in satisfied customers since the company's start. All of the dogs are purebreds and have world class pedigrees; they are trained overseas specifically for each individual owner's unique needs. Full Contact K9's selection and purchase process allows buyers to receive a dog that is already fully trained in obedience and family protection by the time it gets to its new owner, thus saving an immense amount of time and effort.
One of the core values of Full Contact K9 is the belief that dogs are members of the family; not only are they a trusted and efficient guardian, but also a loving and loyal companion. Evan Dunbar, President of Full Contact K9, and his staff use a meticulous four-step process to best match the new owner with their dog: they first have an in depth consultation with the new owner to determine their needs; they then carefully evaluate suitable dogs; next, they hand-select a dog and customize its training; and finally they expertly deliver the new dog and personally assist each client, as well as provide ongoing support. This process allows the company to be there every step of the way during a time that can be overwhelming for a new dog owner. Much of the positive feedback towards the company is due to their thoroughness and respect for their customers.
Depending on the needs of the client, Full Contact K9 offers a variety of packages that enable the owner to choose a dog with the level of training that suits their lifestyle. According to Raymond, a client who went through the matching process with Full Contact K9, " I contacted Evan in an effort to find a German Shepherd puppy for my family. We wanted a dog from a strong bloodline that could serve as a home protection dog while still being gentle and kind with children. Evan carefully considered our needs and spent about six months selecting the right dog for us. We cannot say enough good about Evan and Full Contact K9. Thanks to them we have the family dog we have always dreamed of!"
In addition to offering elite protection dogs for sale in Atlanta, GA and Silicon Valley, CA areas, Full Contact K9 also offers obedience training for dogs that their clients already own. By utilizing a combination of positive reinforcement and classical styles, and from basic to advanced obedience training, the dogs gain confidence and willingness to follow commands. "We highly recommend Full Contact K9 for their consistency, honesty, and straightforward training," added clients Corey and Callie.
Full Contact K9 is a leader in private obedience training, fully trained protection dogs, and German Shepherd puppy sales. They have an experienced and dedicated staff of trainers and have been featured in Jetset Magazine, Dolce, and Modern Luxury. Their continued growth is based on treating each client seeking a new dog or searching for obedience training as a close partner. Patti and Evan sum it up, "Full Contact K9 really is the whole package when it comes to dogs." The current processes and core values of the company will allow them to gain more positive reviews for years to come.
For more information, visit their website at http://www.fullcontactk9.com