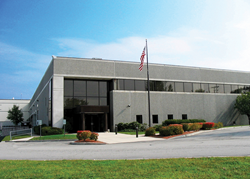 By bringing in new fine printing techniques and managing them with well-established supply-chain processes, we offer clients a complete menu of high quality printing with turnkey leadership they won't get anywhere else.
Billerica, MA (PRWEB) April 02, 2014
Fulfillment America has added several key clients in the past year with recent investments in print technologies and staff that have equipped the company to further integrate its technology, processes and people to outperform at every stage in web-to-print services. The company has been especially attentive to delivering this diversified portfolio of web-based printing processes against rigorous Six Sigma protocols it follows in its on-demand print and fulfillment services. Two new high-profile clients—Kleinfeld Paper and Fine Stationery—have joined FAI's fine printing roster to take advantage of these new printing services.
Fulfillment America brings aboard every client from a technological perspective with an in-depth discovery process it equates to a partnership, assessing each client's unique set of requirements. The company's in-house team of experienced web programmers and IT experts have the flexibility and knowledge to design solutions optimized to a client's environment and specific needs. FAI delivers on a range of technology solutions, from web-based point-of-order systems and file sharing interface systems to tracking and reporting tools. In the case of Kleinfeld Paper, FAI designed, developed and currently hosts the brand-name wedding stationer's own e-commerce platform, complete with fully integrated web-order placement, tracking, and reporting for the client's consumer and retail channels.
"We've always attributed our success to the skill and expertise of our people, from designers, printers, customer service. But when it comes to utilizing the latest technology," explains John Barry, Jr., Executive Vice President, "it just wouldn't happen without our dedicated IT professionals, who are always ready to meet any challenge that comes our way."
Leading the company's lineup of technology hardware is the printing industry's top-of-the-line workhorse, the Hewlett Packard Indigo® 7600 printing press. This investment equips Fulfillment America to deliver fast, flawless digital printing for the most demanding client production requirements. The company has also expanded into other printing techniques in specialty printing to meet growing demand for authentic, fine printing techniques in the personalized social stationery market. FAI's specialty printing processes include traditional and contemporary letterpress, embossing, thermography, digital raised ink, foil stamping, with a fully-equipped and staffed bindery.
"By bringing in house new fine printing techniques, and managing them with well-established supply-chain processes, we offer clients a complete menu of high quality printing with turnkey leadership they won't get anywhere else," says Mr. Barry.
In the past year, Fulfillment America hired an additional 35 new staff for varying roles, including customer service, pre-press, and print workflow management. The company currently draws from a diverse pool of 17 graphic artists for the development, redesign and customization of a range in product and collateral. A core group of in-house staff are intimately involved with the details of execution on the company's full range of printing processes, focusing on receiving, processing, reviewing and setting up print files received via web-based interfaces. They, along with a print management team, ensure a smooth web-to-print flow on every client order.
ABOUT FULFILLMENT AMERICA, INC.
Fulfillment America, Inc. (FAI) is a private, Boston-based performance-driven supply chain management company offering a wide range of integrated e-business services, including web-based technology, printing, inventory and fulfillment management. For nearly 25 years, the company has served more than 70 national and international clients across multiple industries, and operates out of a 400,000 square foot facility housing state-of-the-art professional design, print, and web-based technology teams backed by experienced customer service team. For more information, contact Customer Service at 800-662-5009.