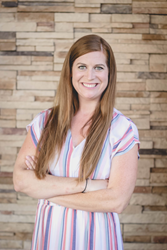 We recognize the economic impact of the coronavirus and the concern that it is causing for many throughout the United States. We are business as usual here at Fully Accountable and we are committed to serving our community in the same way we always have. Supporting local businesses is and has always
AKRON, Ohio (PRWEB) March 20, 2020
Ohio has taken all necessary precautions to protect the health and safety of the residents of the state. As a result, an overwhelming number of small businesses have had to close their doors or limit operations in compliance with the Governor's mandates. Over the past few years, Fully Accountable has worked to develop the tools and resources needed to support a work from home model, and are thankful to be able to continue business through the shut down. Thanks to these continued operations, Fully Accountable is grateful to be in a position to support neighboring local businesses as our community perseveres through this crisis.
Each day, Fully Accountable joins one local business by supporting them financially and promoting them on social media to help ease the financial burden many of these companies are taking. So far, Fully Accountable has provided staff with takeout from local eateries, purchased gift cards for future catering events, participated in virtual workouts with trainers, and worked with a local print shop to create branded apparel.
The Fully Accountable Team looks forward to supporting a local business each day during the Ohio Shut Down and is inspired by others who are doing the same in this time of economic uncertainty. Many businesses are doing everything they can to adhere to health guidelines and still keep their doors open. Small family owned businesses in particular are struggling with restrictions on number of patrons, customer comfort with social distancing, perishable food, and disposable income worries.
As a consumer or another business that is trying to support local, here are a few other things you can do!
Buy A Gift Card: By purchasing gift cards or certificates now for use later in the year, you can help small businesses keep cash flow the next 1-2 months!
Leave a Positive Review: Can't drop the cash now, but still want to make sure your favorite local businesses are feeling the love? Leave them a review to show them and others how much their business means to you in your community!
Promote Social Media: Like, comment, and share posts from local businesses. Help them increase their engagement so that next time they promote an event or new menu item, more people will see it!
Have a small business or know someone who does and could benefit, reach out to community@fullyaccountable.com!