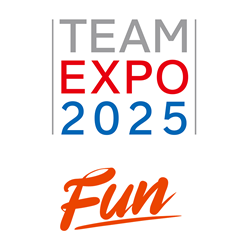 TOKYO (PRWEB) April 06, 2021
Fun Group inc (HQ: Shibuya-ward Tokyo, Japan; CEO: Kenji Miki) a company dedicated in developing sightseeing experiences for tourists, spanning across 7 locations globally, will be attending the Osaka Kansai Expo's "TEAM EXPO 2025".
Overview of "TEAM EXPO 2025"
The Japan Association for the 2025 World Exposition, to realise its aims of "Designing Future Society for Our Lives" and meet its stated SDGs, will be collaborating with diverse teams to push this agenda forward and make our shared ideals a reality at the Osaka Kansai Expo 2025.
Fun Group's participation in the program
Overview:
Fun Group seeks to add value to sightseeing attractions via our unique philosophy and methodology with our capabilities in "producing". We will partner with various organisations and companies in Japan and find new sightseeing attractions, as well as support the delivery of this to travellers. We will leverage our know-how in operations, stemming from our experience in managing our existing business across 7 global locations.
Fun Group's capabilities
1) High calibre global team: Guides and customer support teams that support multiple languages (Fun Group has provided tours for over 70 nationalities across 7 destinations)
2) Network:Coverage of multiple languages across global sales channels
3) Operations:Expertise in operational efficiency and provision of high quality tours
4) Finance: We have a track record of partnering with domestic and foreign companies including direct investment. Going forward, we will continue to engage and collaborate with companies with a wide scope including investment opportunities.
Relationship between our activities and SDGs
Fun Group's achievements
As a Tours & experiences company our focus is on "producing" sightseeing attractions and enhancing the experience for our travellers at these destinations. With our focus on sustainable tourism, we aim to give back to our communities and protect the environment across our business activities. Across our active destinations, we hire locally, we engage in regular cleaning and maintenance of our sites (goods distributed to our customers in our tours are then recycled to produce paper straws). Last year, our project to revitalize a local company in Bali was recognized and awarded the Japan Tourism Award.