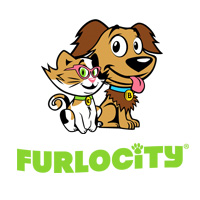 Think of our app as an Airbnb-like search platform, but for pet parents. We wanted to provide a simple and easy online search and booking process to the pet community"
Schenectady, New York (PRWEB) February 17, 2017
Furlocity Inc. has just released a beta version of its first mobile app that provides pet parents with easy access to pet services and travel providers. The company has developed an interactive mobile platform where parents can create a pet profile and search six types of service providers, health providers, events, pet places and source pet friendly hotels in the US and Europe.
Furlocity Chairman Ralph Amato partnered with Suman Akula, CEO of [s]Cube Inc., a tenant residing in the same building as Furlocity, the New York BizLab business accelerator in downtown Schenectady, New York. Furlocity envisions [s]Cube expanding the new mobile app and providing future software development for Furlocity.
"The move to create the mobile app is a game-changer for the company," Amato said. "The idea was to create a 'one-stop search platform' for the pet parent community."
"The pet services industry does not provide an automated platform where pet parents can book a service appointment for their pets via an online booking," Amato added. "Pet parents, especially first time pet owners, do not have an easy way to discover, access or book the pet services that are available to them based on their location. Think of our app as an Airbnb-like search platform, but for pet parents. We wanted to provide a simple and easy online search and booking process to the pet community."
The Furlocity project presented a unique opportunity for [s]Cube to help fellow BizLab tenant Furlocity solve a critical problem for pet owners.
"We really think Furlocity is addressing a large gap within the pet services marketplace with their new mobile app," Akula said. "Using our global resources, we are excited to help them bring this solution to market."
Furlocity's mobile app will be available in the first quarter of 2017 in the Capital District, Chicago and San Francisco markets, with plans to expand into over 35 cities in the United States by the end of 2017, and to more than 100 cities in 2018.
New York BizLab Managing Director Rick D'Errico said the Furlocity-[s]Cube partnership is an indication the BizLab model is working.
"Our desire when we pick companies to move here is that they become part of the ecosystem and possibly work with one another. None of the companies located in the BizLab are competing with each other," D'Errico said. "In fact, we expect to see more partnerships like this as many of the companies here are working in complementary technologies."
About Furlocity
Furlocity (http://www.furlocity.com) was founded on the vision of making pet parents' lives easier by utilizing 21st century technology to access the services they need for 'family members'. Today, Furlocity.com provides a digital marketplace for pet owners to search, identify and book trusted pet boarding stays and pet-friendly hotels; simplifying the booking process. The new mobile app, available in Q1 2017, will extend our vision; creating localized Pet Parent Communities and forums along with giving them access to all pet friendly services and providers based on your location.
About [s]Cube
[s]Cube Inc. (http://www.scubeenterprise.com) is a technology services company that specializes in web and mobile application development, cloud migration and Internet of Things deployment. Our seasoned team – composed of project managers, business architects, agile developers and cloud specialists – helps businesses cross the digital divide by providing cost-effective, scalable solutions that are tailored to fit the unique needs of any organization.
About New York BizLab
The New York BizLab (http://www.nybizlab.net) is a business accelerator located in Schenectady, New York. It is focused on helping tech companies grow smart and grow fast. The BizLab has state-of-the-art space, 1Gig Internet access courtesy of Magnum5 and more than 30 CEOs and entrepreneurs in its stable of advisers. The BizLab, which is a Start-Up NY-approved site, was founded by Antonio Civitella, the president and CEO of Transfinder, a logistics software company that has been featured on Inc. magazine's fastest-growing companies' list for the past 10 years.