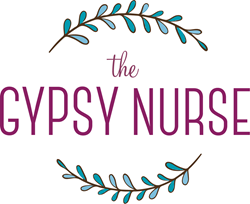 Furnished Finder is thrilled to partner with The Gypsy Nurse as they are widely recognized as having the largest and most active travel nursing community in the industry (Brian Payne, Co-Founder, CEO, Furnished Finder)
BOCA RATON, Fla. (PRWEB) March 11, 2020
The Gypsy Nurse, the largest online community dedicated to supporting travel nurses, and Furnished Finder, the largest monthly housing provider for stipend travel nurses, have announced a new strategic partnership that enables travel nurses to easily find and secure short-term housing options while on assignment. Through this relationship, Furnished Finder becomes the new, exclusive housing partner of The Gypsy Nurse.
A family-run company founded in 2014, Furnished Finder is a short-term housing provider for travel nurses who need affordable, monthly, furnished housing. Property owners list their furnished rooms and apartments on Furnished Finder, where they must pass a background check and provide proof of ownership/management for traveler safety. All rents are set directly by the landlord and there are no mark-ups or booking fees, making furnished housing affordable for travel healthcare professionals across the US. Furnished Finder has over 30,000 listings and is used by over 10,000 travelers daily.
"We're very excited to work with Furnished Finder to make it easier for our travel nurse community to find great housing options for their next assignment through TheGypsyNurse.com website," said Steve Curtin, CEO of The Gypsy Nurse. "The Gypsy Nurse has always been about supporting travel nurses at every stage of their journey, and with housing and jobs so tightly connected, it makes sense to provide accurate and cost-effective housing choices early in the process so the stipend traveler can make the best decision possible. Travel Nurses prefer to connect with hosts directly before they book and want to ensure that they can find a clean, safe, and affordable place to stay while they're on assignment. Furnished Finder helps our community do that."
"Furnished Finder is thrilled to partner with The Gypsy Nurse as they are widely recognized as having the largest and most active travel nursing community in the industry," said Brian Payne, CEO of Furnished Finder. "Travel nurses have long told us that affordability is a key component with travel nurse housing, which is why our hosts set their own rent and there are no booking fees for either party. Since there are no mark-ups or commissions, Furnished Finder is always the least expensive housing provider. Traveler safety is also extremely important to us, which is why every landlord must complete a comprehensive background screening to ensure they are who they say they are." Furnished Finder users on The Gypsy Nurse website can search the location map and contact landlords directly or submit a housing request for a geographic area. View Furnished Finder's customized housing search experience for The Gypsy Nurse Community here.
About The Gypsy Nurse
The Gypsy Nurse is dedicated to providing powerful tools, information, and social connectivity to our community of travel nurses. The Gypsy Nurse is the #1 travel nursing community in the industry, serving thousands of travel nurses daily. The Gypsy Nurse helps nurses find travel nurse jobs, evaluate agencies, locate housing, access online career resources, and connect with travel nursing friends and colleagues across multiple digital platforms.
About Furnished Finder
Furnished Finder is the largest online housing marketplace for travel nurses who take temporary positions across the US. With over 30,000 monthly furnished rental properties to choose from, they continue to expand their inventory and make housing easier and more affordable for traveling healthcare professionals nationwide.