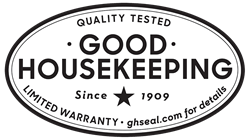 "Going through this process was an enormous step continuing to building trust between us and our customers," said Furniture Clinic CEO Craig Boyd. "This is a tremendous milestone for our company, and we are so excited to have received this prestigious seal".
PLAINVIEW, N.Y. (PRWEB) January 24, 2019
Furniture Clinic is excited to announce that a range of their best-selling cleaning, restoration and protection products have earned the prestigious Good Housekeeping Seal.
Each product was evaluated by the scientists and engineers at the Good Housekeeping Institute to examine their effectiveness as well as packaging and marketing claims.
Check out these recipients of the Good Housekeeping Seal and their many uses:
Leather
Leather Re-Coloring Balm -- Renews faded and cracked leather and is available in 21 colors
Leather Protection Cream – Conditions your leather and repels oil and water-based staining while reinstating that new leather smell
Leather Cleaner -- All-purpose leather cleaning solution for deeply-ingrained dirt and grim
Leather Stain Remover -- Removes the tell-tale signs of pets and kids – dirt, ink, and more
Leather Degreaser – Removes grease and oil stains from furniture, car seats and clothing
Fabric
Carpet & Upholstery Cleaner -- Loosens dirt and ingrained stains so they easily wipe away
Carpet & Upholstery Protector -- Repels oil and water-based stains without altering the look or feel of fabric
Stain & Odor Eliminator -- Kills urine odor on contact and safely removes stains
Wood
Wood Cleaner -- Cleans the toughest, most stubborn surfaces to remove dirt and polish buildup
Boiled Linseed Oil -- Seals and protects all types of wood (except exterior oak) for years of use
Cutting Board Oil -- Restores the luster wooden kitchen pieces with no leftover odor or taste
To learn more about Furniture Clinic's products featuring the Good Housekeeping Seal, visit http://www.furnitureclinic.com.
About Furniture Clinic
Furniture Clinic was originally founded in 2004 in North East England by Keith and Ben Staerck, a father and son team, who began developing a unique range of leather, fabric and wood products that can be used to clean, restore and protect items across furniture, car interiors, clothing, handbags, purses, saddles and many more.
The company went from strength to strength and international interest followed. Due to significant demand from across the Atlantic, in 2013, Furniture Clinic USA was launched by CEO, Craig Boyd, to distribute these innovative products across North America. Since then, Furniture Clinic has become one of the most trusted names in the industry here in the USA, with exemplary feedback from consumers, professionals and the media.
About Good Housekeeping
Celebrating 134 years, Good Housekeeping (goodhousekeeping.com) is a leading lifestyle media brand inspiring a monthly audience of 30+ million readers to discover genius innovations, delicious ideas, style-savvy trends, compelling news and best-in-class products for their homes, families and themselves. The Good Housekeeping Institute's state-of-the-art labs combined with Good Housekeeping's seasoned editorial talent is unparalleled. Staffed by top engineers, scientists and technology experts, the GH Institute tests and evaluates thousands of products each year for the magazine, website and for the Good Housekeeping Seal and the Green Good Housekeeping Seal, which are among the most recognized and trusted consumer icons in the world today. Good Housekeeping, which also has five international editions, is published by Hearst Magazines, a unit of Hearst, one of the nation's largest diversified media, information and services companies. Hearst attracts more readers of monthly magazines than any other publisher. Hearst Magazines' print and digital assets reach 146 million readers and site visitors each month–more than two-thirds of all women and nearly three-quarters of millennial women in the country (source: 2017 comScore Multi-Platform/MRI 01-18/F17). With 27 titles in the U.S, the company publishes close to 300 editions and 200 websites around the world. Follow Good Housekeeping on Facebook, Instagram, Twitter, Pinterest and on the Inside the Institute blog.