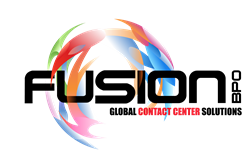 The acquisition comes as a win-win situation for both companies and their customers. It will help us get a stronghold on the EMEA market and serve our clients across the globe better.
DRAPER, Utah (PRWEB) November 25, 2020
Fusion BPO Services is pleased to announce the acquisition of a Morocco-based Finaccess BPO and its French subsidiaries.
Finaccess BPO is a multilingual BPO with a multi-country presence and 600+ employees. Headquartered in Casablanca, Morocco, where it has three operation sites, the call center offers Sales to prospects, management of customer service incoming calls, Helpdesk & Back office Services in French, Italian and Spanish.
The acquisition allows Fusion to strengthen its presence in Europe and enables it to cater to its European clientele in a better way by boosting Fusion's capabilities in providing services to multiple verticals in multiple European languages. As a result, it will open significant growth opportunities for Fusion in the EMEA market.
The existing customers of Finaccess BPO will also be largely benefitted from this acquisition. They will get the advantage of Fusion's global presence, resources, and large talent pool, which will add value to their processes. It will increase the efficacy of the processes and provide them with excellent results.
Pankaj Dhanuka, CEO of Fusion BPO Services, said, "The acquisition comes as a win-win situation for both companies and their customers. It will help us get a stronghold on the EMEA market and serve our clients across the globe better. The acquisition is the right step towards achieving our future goals."
About Finaccess BPO
Finaccess BPO (dba PHONEO) is a reputed multilingual multichannel BPO that caters mainly to the French, speaking, Spanish and Italian clients. Headquartered in Casablanca, Morocco, the company offers telesales, customer service, helpdesk solutions, and back-office services. For more information, visit: http://www.phoneo.ma
About Fusion BPO Services
Fusion BPO Services is the leading name in the outsourcing world, both in the voice and non-voice processes. It is an end-to-end omni-channel outsourcing solutions provider, which provides comprehensive call center and back-office solutions. With centers in 8 countries and over 6000 employees, Fusion caters to the various call center outsourcing needs of reputed brands and startups. For more information, visit: https://www.fusionbposervices.com