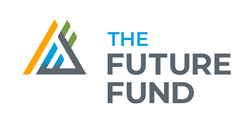 CHICAGO (PRWEB) January 09, 2023
Future Fund Advisors LLC announced today it is offering investors a rare opportunity to invest in the early stages of expanding the company's business. Its growth plan is to build assets under management to $1 billion with operating profits of $7.5 million over the next five years.
"We are confident that this is the right time to make this offer," said Gary Black, managing partner. "The difficult markets of 2022 have created a unique opportunity for growth stock investors. In our opinion, a combination of higher interest rates and overvaluation has run its course and should make for a better return environment in 2023."
The company plans to launch several new strategies this year, including a hedged product suite with a long/short ETF and a long/short hedged product for accredited investors. Additional strategies are an integral part of the growth plan as well over the next few years.
"Both of these hedged products are designed to offer significant downside protection in what we expect will be a growth-driven but choppy market," said David Kalis, CFA, partner. "We believe they will attract new investors and drive significant asset growth for the company. These strategies, along with our existing concentrated growth and covered call portfolios give us a solid base for growth."
Led by Gary Black, the former CEO of Janus Capital and David Kalis, the former Head of Growth Equities at Calamos Investments, Future Fund Advisors LLC brings together two investment professionals with a combined experience of more than 50 years. Both have held positions as portfolio managers and served in top management positions at some of the most well-respected global investment management firms in the U.S., as well as founded successful smaller investment management firms.
Given the firm's ambitious growth plans for $1 billion in AUM and operating profits of more than $7.5 million within five years, outside capital will help them take advantage of today's compelling investment environment. The offering is anticipated to raise up to $5 million to expand the business by launching the new strategies, building infrastructure including hiring sales and investment personnel, expanding distribution, and funding other working capital needs.
Accredited investors can purchase non-voting membership units in Future Fund Advisors LLC, together representing up to 33% ownership in the company. The minimum investment is $10,000. Interested investors can learn more and register to review the Private Placement Memorandum at https://invest.thefuturefund.com.
A webinar to give potential investors greater insight into the offering is planned for Thursday, January 12. Register here or copy/paste bit.ly/future_fund_webinar into your URL bar.
About Future Fund Advisors LLC
Future Fund Advisors LLC is an SEC-registered investment advisor that began operations in early 2021 with the focus on sustainable growth equity investments and employing both long-only and long/short equity strategies. Its purpose is to invest in businesses that can change the world.
Through its subsidiary, The Future Fund LLC, the company currently offers separately managed accounts and an exchange traded fund. More information is available at https://thefuturefund.com.