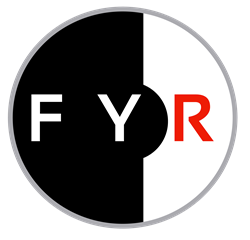 MORGAN HILL, Calif. (PRWEB) September 18, 2020
On September 21, 2020, Future Youth Records – a nonprofit record label based in California that works with youth to create and distribute music promoting social justice – will release their first Think Peace campaign album in honor of World Peace Day. The album is a compilation of five winning songs from an international songwriting contest FYR held for youth ages 16-24.
In light of the COVID-19 outbreak, and the movement supporting Black Lives, FYR launched the Think Peace songwriting contest to continue its work helping youth spread messages of social justice while we remain socially distanced. FYR received close to two hundred submissions from youth living in the United States, Canada, South Africa, Kenya, Germany, the Netherlands, and the United Kingdom. Songs were voted on by an all-star panel made up of legendary musicians, actors, social justice advocates, and other music industry professionals. Winners each received a cash prize, production support, promotion, and mentor sessions with some of the best in the business.
For the winners, judges, and team alike, the contest became much more than a songwriting competition; it became opportunity to set an example of how people of different backgrounds can come together around a unifying objective:
"It is more important than ever that youth have a seat at the global table to help lead - and heal - our world. We are at a breaking point with so many issues now, and I believe our best path forward is with youth leading us towards a more equal and just world. Each song on this album shows that they have what it takes, and we will do whatever we can to support them."
Jason Wall: FYR's founder, Executive Director, and the album's executive producer
"I think having more young people in positions of power could contribute to world peace. Young people have a voice which isn't really being reflected in the policies implemented. We want to shape our future, but it's very difficult to do so when we're not in control of what's being done now."
Sarah Tomlinson (19, Canada); winner for her song "Thrive"
"I think the world is in serious need of justice. The lack of things 'going right' over the past few years has left a lot of space for cynicism and anger. When we start seeing meaningful and consistent climate, criminal and social justice, we will finally be able to start healing and find some peace."
Tausha Hanna (23, Canada); winner for her song "Peace"
"Often the biggest wars, fights, arguments, rivalries and disagreements are caused by a lack of communication. The more we actually communicate then the more understanding we can give to one another."
Thabiso Motaung (18, South Africa); winner for his song "Born A Brother"
Each artist and song has something special to share. According to Sarah Scarlata, music director at APM Music and one of the contest judges, "I was moved by the maturity and emotional intelligence of the songs. These songwriters are wise beyond their years and don't let their struggles define them, their struggles have inspired them to rise up and make a difference. That in itself, is truly inspiring to me."
The album features five professionally produced songs that were written and performed by the winners themselves. Much thought and care was put into the album's production by Jason and FYR team to best honor the artist's integrity and the song's meaning.
Celeste Butler (23) of Oceanside, CA entered her song "Bullets" which she says "is a genuine release of emotion, and a heartfelt chastisement of a system that's created complacency in regard to loss of life. This song is a desperate plea for care, for consideration, and for sustainable change; because each of our lives matter, and we are indisputably better together." Celeste has strong roots in gospel, R&B, and Funk music with a vocal sound on par with legends like Diana Ross and Chaka Khan. For her song's production, Jason recruited legendary drummer, songwriter, and producer, John "JR" Robinson. JR holds the record as the world's most recorded drummer and is famously known for his work on Michael Jackson's "Off The Wall" album. In addition to several hit records with Michael, he has worked extensively with Chaka Khan, Diana Ross, Lionel Richie, Quincy Jones, David Foster, and many others.
Nariné Titizian (17) of London, Ontario, Canada saw how people were using conflict to deal with the COVID-19 outbreak and wrote "Game Is Over" to express how competitive we have become even at our own destruction: "I wrote this song at the very beginning of the COVID-19 pandemic. Seeing the way people treated and interacted with each other when put under stress and pressure like this made me realize how people dealt with the situation with more conflict. This was written from my perspective of how competitive living is in today's world. Being narrow-minded and self-absorbed isn't helping anyone move forward. I hope that people who listen to the lyrics in my song can connect and understand my point of view." The song is an emotional ballad and Nariné delivers a powerful vocal performance. Jason opted to keep production on the song minimal to allow Nariné's vocal and message to shine. He recruited Morris "Mo" Pleasure to play the piano and orchestrate strings. Mo has worked with some of the greatest singers and entertainers of all time as a multi-instrumentalist, producer, and music director. He was part of Michael Jackson's "This Is It" band, band member and music director for Earth, Wind & Fire, and more recently as Bette Midler's music director on her Divine Intervention tour.
Think Peace Vol. 1 will be released at midnight on September 21, 2020 on major online retailers such as Spotify, Apple Music, and Amazon Music Unlimited. For more information about the release, please visit: futureyouthrecords.org/thinkpeace
About Future Youth Records: Future Youth Records ("FYR") is a nonprofit record label dedicated to helping youth create and distribute music that promotes social justice. To learn more about FYR, please visit http://www.futureyouthrecords.org.