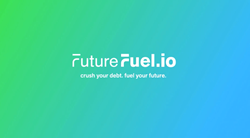 The meteoric rise of student debt is one of the gravest societal challenges facing our nation. Moms, dads, our aspirational youth, and even grandparents are struggling with the implications of, on average, a 17- to 20-year slog paying down student debt.
BOSTON (PRWEB) March 06, 2019
FutureFuel.io, a technology provider of student debt employer benefits solutions, today announced an $11.2 million Series A financing led by Rethink Impact, a female-led venture capital firm that invests in female leaders using technology to tackle the world's biggest problems. The financing round included participation from Breton Capital, First Data, G9 Ventures, The Impact Engine, Reach Capital, Salesforce Ventures, SixThirty, and Vulcan Capital and brings the company's total funding to $15.7M. As part of the round, Jenny Abramson, Founder and Managing Partner of Rethink Impact will join the company's board of directors, alongside Jim Palermo, the former Vice Chairman of BNY Mellon.
Founded by Laurel Taylor, FutureFuel.io's mission is to make student debt benefits a standard offering in employer-sponsored benefits plans to help crush student debt. FutureFuel.io partners with employers to offer a comprehensive approach to address and reduce student debt for today's multigenerational debt holders, helping the 44 million people in the U.S. with $1.5 trillion in student loans reduce their financial burdens. The FutureFuel.io Student Debt FinHealth Platform enables employers to recruit and retain top talent, increase workforce diversity, capture additional productivity through decreased stress, and shorten the length of users' debt load by an average of three to five years.
"The meteoric rise of student debt is one of the gravest societal challenges facing our nation. Moms, dads, our aspirational youth, and even grandparents are struggling with the implications of, on average, a 17- to 20-year slog paying down student debt," said Taylor. "Compounded by the financial devastation that lies in the wake of eight to 10 years of delayed home ownership and 401(k) contributions, a growing percentage of our educated workforce confronts a [wealth gap that is nearly impossible to close," says Laurel Taylor.
Rep. Scott Peters, Sponsor of the Employer Participation in Repayment Act, who aims to revise the tax code to facilitate employer assistance in the repayment of student loans comments, "When I was in college, the cost was much lower, and I benefited from student loans. Today, young Americans are so crippled by college debt they can't invest in a home, start a family, or save for retirement. The Employer Participation in Repayment Act allows employers to contribute tax-free dollars to help their employees pay down this debt," says Rep. Scott Peters.
Taylor continues, "Meanwhile, we are in the tightest labor market since 1969, where hypermobile millennials are the dominant workforce and the gig economy is radically changing the nature of employer-employee relationships. Employers are acutely aware that the war for talent is real and are motivated to offer benefits that inspire employee longevity and loyalty."
FutureFuel.io has generated strong initial traction, offering its Student Debt FinHealth platform to employers, ranging from small and medium businesses to Fortune 500 customers, as well as channel partners operating within the life insurance, HR/benefits/payroll, and credit union industries. Colonial Life, Student Choice Credit Union, and Ultimate Software are all extending FutureFuel.io's platform to the employers they serve, reaching several million users.
"We are incredibly excited to partner with FutureFuel.io and employers nationwide to eliminate student debt," says Jenny Abramson. "The results employers have seen from providing FutureFuel.io offerings to employees speak volumes. Employees using the platform are 35 percent more likely to outperform their peers, have a willingness to work for their employer for five years, and women and persons of color indicate they prefer student debt benefits 11 to 1 over 401(k) benefits."
"We are thrilled to have the support of iconic VCs and corporate strategics, who are enabling the firm to capture and serve the explosive market demand we are witnessing. Jenny and the Rethink Impact team have been incredibly catalytic for us, and we are grateful for the support of those with whom we are now joined arm in arm. Salesforce has written the playbook on the software as a service model. Salesforce will be an invaluable resource to FutureFuel.io as we perfect our go to market strategy with distribution channels and employers direct. First Data, global leader in financial services technology, offers industrial strength to the core infrastructure and services FutureFuel.io provides. Vulcan Capital is the multi-billion dollar investment arm of Microsoft co-founder and philanthropist Paul Allen," says Taylor.
FutureFuel.io makes the implementation of student debt-centric benefits easy through a SaaS platform that empowers employers and partners to turn on any of the offerings as a benefit to employees through a mobile-first, millennial-centric experience. The company's platform consists of six modular offerings including:
Repayment: Empowers employers to offer contributions directly to employees' student loans. Employees may direct existing benefits to help pay down student debt through unused vacation days, bonuses, peer bonuses, or new employer-sponsored contributions.
Round Up: Sweeps spare change to the user's highest-interest-rate student loan via a user's spending habits and goal based behaviors. FutureFuel.io automates the entire experience in a way that feels invisible to users.
Refinancing Marketplace: Curates multiple lenders on a single platform who compete to refinance the loans of users, saving an average of $19,000 over the life of the loan and lowering interests rates by an average of 1.7 percent.
Roll Up: Aggregates a user's four to seven student loans (on average) in one place for ease of understanding, management, and payment automation. FutureFuel.io pulls in the metadata on each and every loan and then frames the impact of each action taken by the user in a hyper-personalized manner.
Recalibrate: Provides employee access to a dynamic calculator that projects total debt, dollars, and days saved through FutureFuel.io's snackable actions such as refinancing, receiving employer-sponsored repayment, and leveraging round-up. FutureFuel.io's personalized planning tool helps users determine and understand pay-down options based on the user's personal goals.
Read: Offers sophisticated content via the student loan financial literacy and education platform.
Regulation: Applauds recent efforts in Congress to revise the tax code to facilitate employer assistance in the repayment of student loans. In the House, Representatives Scott Peters (D-CA) and Rodney Davis (R-IL) led a bipartisan group of more than 100 members in introducing last month the Employer Participation in Repayment Act. Key cosponsors include members of tax-writing Ways and Means Committee, including senior member Earl Blumenauer (D-OR). On the other side of the Capitol, Senators Mark Warner (D-VA) and John Thune (R-SD), both members of the tax-writing Finance Committee, similarly have led a bipartisan group in introducing a Senate companion bill to the Peters-Davis bill. Additionally, last year the ranking minority member of the Finance Committee, Ron Wyden (D-OR), joined with another senior member of the committee, Ben Cardin (D-MD), in introducing the Student Loans Parity Act. That measure is expected to be reintroduced this year. Enactment of these bills in Congress would accelerate the regulatory momentum that was generated last year by an IRS ruling confirming the potential permissibility of employer matching contributions to pension plans based on employee payments on student loans.
"Student loan debt is now the second highest form of consumer debt and prevents many in the workforce from fully contributing to our economy. Student loan debt is such a major issue that some private companies have found that offering a benefit to help employees pay down their student loans has allowed them to recruit and retain young talent. Our bill simply builds on this private-sector approach to addressing the student loan debt crisis in this country by allowing this benefit to be tax-free to both the employee and the employer. This innovative approach to student loan debt that has the potential to be the 401(k) of student loans and help millions of graduates who are struggling with student debt," says Rep. Rodney Davis.
FutureFuel.io's goal of establishing student debt-centric benefits at the core of financial health and wellness offerings could be significantly accelerated with the passing of such legislation.
About FutureFuel.io
FutureFuel.io exists to crush student debt with innovative technology, partnerships, and machine learning solutions. FutureFuel.io's Student Debt FinHealth platform enables employers to offer benefits designed to attack employees' No. 1 source of financial stress: student debt. Zero payroll integration required. Launched and live within an hour. To learn more about FutureFuel.io, visit https://futurefuel.io/
About Rethink Impact
Rethink Impact is a venture capital firm that invests in female leaders using technology to solve the world's biggest problems and believes the next generation of extraordinary companies will find success through their relentless pursuit of mission for the benefit of all communities.