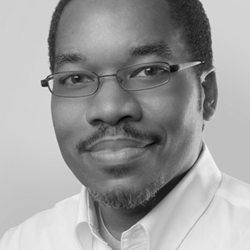 ST. LOUIS (PRWEB) August 18, 2020
Fybr Smart City Solutions proudly announces Linnell Gordon will be assuming the position of Executive Vice President, Software Engineering. Beginning with Fybr as a consultant in 2014, Gordon was initially brought on board to support the Java-based infrastructure in place at the time.
As someone with a lifelong fascination with electronics, Gordon was in his element at Fybr, coming on full-time by the end of that year, and quickly rising through the ranks from Senior Application Engineer, to Vice President, Software Engineering, to his new role as a Senior VP.
"Having the opportunity to be involved in the merging of software and hardware systems in a professional setting was awesome," Gordon recalls. After over 16 years in IT support, most recently as an IT director, Gordon was thrilled to be somewhere his love of electronics and ability to think of new and innovative solutions was put to such significant effect.
Looking ahead, Gordon sees nothing but opportunity for Fybr's platform. If anything, his fascination with technology has grown while with Fybr. "To be involved in the creation of a platform with the potential for true worldwide impact," Gordon says, "that's what keeps me excited to come to work every day."
About Fybr
Fybr provides a Smart City Platform—helping communities with efficiency, reduced operating costs, and improved quality of life. With a highly secure, turnkey solution for quickly processing information, Fybr delivers the best and fastest opportunity to create a return on investment. Located in Saint Louis, MO, with a 20-year history, Fybr's patented IoT solutions have over two billion data events logged globally from real-world applications.