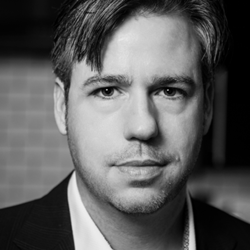 My position provides me with a rare opportunity to work on a product that I truly feel makes a positive impact on society.
ST. LOUIS (PRWEB) February 15, 2021
Effective immediately, Willenbrink will assume the position of Chief Commercial Officer at Fybr.
Willenbrink joined Fybr in 2012 as VP of Brand Strategy, where he led a team in defining the Fybr brand and positioning the company for growth. "As a technology enthusiast, I immediately saw the opportunity and value of what Fybr was trying to accomplish. My position provided me with a rare opportunity to work on a product that I truly feel makes a positive impact on society." In 2019, Willenbrink was elevated to Chief Marketing Officer.
A lifelong proponent of innovation, Willenbrink has over 25 years of experience positioning technology companies for success. With a broad background in strategy, business development, marketing, product management, and digital development, Willenbrink will be responsible for leading all of the company's commercial activities. "Because of my diverse and multi-faceted work history, Fybr has been an ideal fit for me. The nature of our product requires that I have a comprehensive yet highly specialized set of skills. My experience with hardware and software development, combined with my marketing and management background, has all been critical to my success at Fybr."
Before joining Fybr, Willenbrink was focused on creative strategy and technology as a lead Digital Strategist for Momentum Worldwide where he worked with numerous Fortune 500 companies.
In his new role as CCO, Willenbrink will still retain the functions of CMO while also overseeing Fybr's commercial strategy, customer relations, and strategic partnerships. "I'm excited to be a more integral part of shaping the future of Fybr and better positioning the company for our projected growth."
About Fybr
Fybr provides a Smart City Platform to help communities with efficiency, reduce operating costs, and improve quality of life. With a highly secure, turnkey solution for quickly processing information, Fybr delivers the best and fastest opportunity to create a return on investment. Located in Saint Louis, MO, with a 20-year history, Fybr's patented IoT solutions have over two billion data events logged globally from real-world applications.