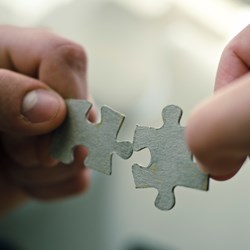 Companies of all size, Universities and even Professional Sports organizations are realizing that DISC is a necessary tool when it comes to hiring, communicating and understanding their current employees and possible future personnel. - Chad Q. Brown
Youngstown, OH (PRWEB) November 08, 2013
PeopleKeys, Inc. and Fyrware, LLC announce their strategic partnership today as part of a plan to provide customized DISC based talent management solutions to companies of all sizes worldwide.
Fyrware, a world class software studio headquartered in Youngstown, Ohio, has recently completed the development of PeopleKeys 3.0 which was officially launched on Monday, October 28, 2013. PeopleKeys, Inc. has been the #1 provider of customized behavioral solutions and DISC personality assessments for over twenty-five years. They have developed a state-of-the-art, online delivery system that provides instant access to the world's most trusted behavioral assessment tools. Their report customization is available in multiple languages and can be used to unlock the potential in people, make informed hiring decisions, increase sales, reduce employee turnover and improve overall performance. With the proven power of DISC and Fyrware's customized software solutions, this partnership is taking Talent Management Software to a level never seen before.
Some believe leaders are born, others say they are made, but either way, you cannot invest and develop your leaders if you don't know who they are. Having the right people in the right place is often the difference between success and failure. This new partnership will help individuals find, place and motivate employees with a complete online system that either complements their existing HR function, or operates as a stand-alone solution.
"The HRMS market and Talent Management systems market are now being rapidly integrated. Thanks to vendor consolidation, most buyers are now looking for a toolset which integrates with Talent Management, HRMS and Payroll." - Josh Bersin, Forbes
Fyrware's talent management platform with DISC integration offers the space, the tools, and the proven strategies to educate, train, and retain employees all while improving productivity.