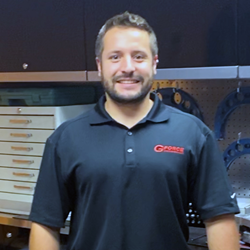 The new engine stands are the latest to join our product line. We expect to introduce more products in the coming months
AKRON, Ohio (PRWEB) August 20, 2020
G Force Performance Products, a leading supplier of aftermarket automotive parts, recently announced the addition of engine stands to its product lineup. The two new stands were designed specifically for G Force by Advanced Resources, LLC to support LS and Chevy Big and Small Block engines. Both now are available online at crossmembers.com. The LS and Chevy engines are popular among car enthusiasts for conversion and swap projects.
G Force Performance developed the stands to fulfill a need in the market for strong, yet lightweight and portable engine stands. In particular, users wanted an engine stand that easily facilitates engine storage while also securely supporting it for some "wrenching" jobs. Using an engine stand also makes attaching motors to a crane for placement in the vehicle easier. As a bonus, both newly designed engine stands clear most oversized oil pans.
Each stand includes casters for easy mobility while transporting the engine. However, removing the casters is straightforward and increases stability. The stands are rated for 850-pound load capacity. When not in use, the simple two-piece design is convenient for storage and requires minimal shelf space.
Jordan Sampson, Project Engineer, said, "The new engine stands are the latest to join our product line. They are part of our expanding transmission and suspension group of parts, which include next-generation crossmembers and our patented adjustable transmission mount. We expect to introduce more products in the coming months."
G Force Products—Performance engineered from start to finish.
Follow us Facebook @gforceperformanceproducts or Instagram @gforceperformance7181.