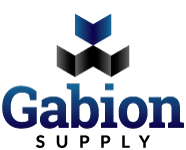 "Before choosing the gabion type, it's important to know the purpose of the gabions," according to the company. "Take time to learn about building gabions and the different attributes of various styles so you can ensure they are used properly."
MEMPHIS, Tenn. (PRWEB) June 30, 2020
Gabion Supply has announced the release of their newest infographic: A Builder's Guide for Using Gabions.
"Before choosing the gabion type, it's important to know the purpose of the gabions," according to the company. "Take time to learn about building gabions and the different attributes of various styles so you can ensure they are used properly."
When choosing between the different gabion types, it's important to consider weather elements and their effects such as erosion, rockfalls, shoreline and channel erosion. Additionally, the graphic includes gabion tips for selection and installation of baskets, wire mesh, and mattresses.
Sourced from multiple government sources such as the National Resources Conservation Services and the Indiana state legislation, the infographic provides much of the necessary information to build a gabion at your residential or commercial property.
To learn more about the Builder's Guide, visit Gabion Supply here.
About Gabion Supply:
A subsidiary of BlueStone Supply LLC, Gabion Supply has offered quality American made geomaterials and gabions since 2012. Servicing a wide range of customers from Federal, State, and Local Agencies, to Commercial and Residential Contractors and DIYers, GabionSupply ships from locations across the US throughout North America including the Caribbean.