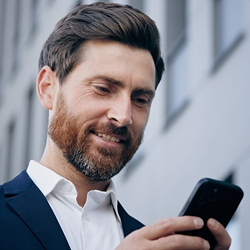 Unmanaged data reduces productivity and hampers decision making, and it creates significant compliance and security risks. On the other hand, organizations that manage data effectively see a measurable return on investment.
HOBOKEN, N.J. (PRWEB) February 02, 2023
Messaging Architects, an eMazzanti Technologies Company and data governance expert, urges organizations to gain control of business data in a new article. The informative article first explains how proactive data governance reduces the cost and time of eDiscovery for pending litigation.
The author then asserts that efforts to organize and index company data increase productivity. He also explains how data management informs strategic decision making and reduces errors. He concludes by discussing how strategic data classification ensures that data will be retained or destroyed according to regulatory requirements, helping to improve compliance and data security.
"Unmanaged data reduces productivity and hampers decision making, and it creates significant compliance and security risks," stated Greg Smith, Vice President of Services Delivery at Messaging Architects. "On the other hand, organizations that manage data effectively see a measurable return on investment."
Below are a few excerpts from the article, "Gain Control of Business Data to Reduce Costs, Increase Productivity, Inform Decisions, and Improve Security."
Reduce Cost and Time of eDiscovery
"For many companies, the data governance wakeup call comes with a data request for pending litigation. Under a time crunch, the legal team or IT department scramble to locate relevant data spread across various on-premises and cloud environments. Missing deadlines or submitting incomplete data sets can result in stiff penalties and undesirable legal outcomes."
Increase Productivity
"When users cannot find the information they need, they waste precious time searching for and even re-creating that information. On the other hand, when companies index and organize their data, users can quickly locate relevant data of good quality. And with role-based access controls, users no longer need to wait for IT to grant critical access requests."
Inform Strategic Decision Making
"Successful companies increasingly depend on data-driven decision making to give them a competitive edge. For instance, machine performance data helps factory technical teams predict maintenance needs and reduce downtime. And analysis of ad performance and buying trends helps marketing teams hone their marketing campaigns."
Improve Regulatory Compliance and Data Security
"Poorly governed data opens the door for compliance issues and even data breaches. Privacy laws and industry regulations mandate proper data retention and prohibit inappropriate data sharing. Additionally, organizations hold an ethical and legal responsibility to protect customer data and a business imperative to secure company data."
Data Governance Experts
Data governance holds the key to achieving control of critical business data. By mapping data assets and implementing customized sensitivity and retention labels, companies can monitor data across environments. They can also apply encryption policies by data type, further protecting sensitive data.
It takes time to fully design and implement the right data governance strategies. The data governance consultants at Messaging Architects help organizations to identify first steps and begin gaining control of essential data assets.
Have you read?
Why Lawyers Need to Understand Shadow Data
Legal Teams Save Time and Reduce Costs with Early Data Assessment
About Messaging Architects
Messaging Architects specializes in effectively managing and securing an organization's most precious asset, its information. With over 20 years of information management and technology consulting experience, the Messaging Architects team has provided corporations, educational intuitions, health care facilities and nonprofits with methodologies, procedures, and technology to keep their data organized, compliant and secure.
About eMazzanti Technologies
eMazzanti's team of trained, certified IT experts rapidly deliver increased revenue growth, data security and productivity for clients ranging from law firms to high-end global retailers, expertly providing advanced business cyber security, retail and payment technology, digital marketing services, cloud and mobile solutions, multi-site implementations, 24×7 outsourced network management, remote monitoring, and support.
eMazzanti's consistent growth landed them on the Inc. 5000 list 9X. Recognized as a 4X Microsoft Partner of the Year, the #1 ranked NYC area MSP, NJ Business of the Year, and 5X WatchGuard Partner of the Year, the company excels as a trusted outsourced IT partner! Contact: 1-866-362-9926, info@emazzanti.net or http://www.emazzanti.net Twitter: @emazzanti Facebook: Facebook.com/emazzantitechnologies.
-