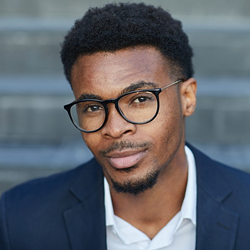 Today's regulatory and security environment grows increasingly complex. Consequently, automated data compliance monitoring plays a critical role in reducing risk and gaining control of data.
HOBOKEN, N.J. (PRWEB) November 04, 2022
eMazzanti Technologies, a NYC area data compliance expert and MSP advocates for automated data compliance monitoring in a new article on the eGovernance.com website. The informative article first considers the compliance risks posed by unstructured data such as email, text messages, and videos.
The author then explains how data compliance monitoring helps to address potential privacy law violations. He continues by showing how monitoring demonstrates regulatory compliance and reduces the negative repercussions of compliance slips. He concludes by urging organizations to harness the power of automated data compliance monitoring.
"Today's regulatory and security environment grows increasingly complex.," related Greg Smith, Vice President of Services Delivery at eGovernance. "Consequently, automated data compliance monitoring plays a critical role in reducing risk and gaining control of data."
Below are a few excerpts from the article, "Gain Control of Sensitive Information with Data Compliance Monitoring."
Address the Risks of Unstructured Data
"Unlike structured data, which lives in tables or databases, unstructured data comes in a wide variety for formats. For instance, it includes documents stored in file repositories such as SharePoint or OneDrive. It also includes emails, instant messages, videos, and more. And because this unstructured data can live on multiple devices and in the cloud, it presents a significant challenge to security and regulatory compliance."
Reduce Risk of Privacy Law Violations
"Data compliance monitoring helps organizations address potential privacy law violations early, reducing or eliminating legal issues. With the right tools, companies gain visibility into all data storage locations, both on-premises and in the cloud. Using both automated and manual data classification, organizations tag sensitive data such as financial data or protected health information (PHI)."
Demonstrate Regulatory Compliance
"Privacy regulations such as PCI DSS, HIPAA, and GDPR dominate our data environment. Organizations must be able to demonstrate to auditors that they take all the proper steps to ensure that no unauthorized persons can access sensitive information. Additionally, customers demand assurance that companies treat their personal and financial information carefully."
Harness the Power of Automated Data Compliance Monitoring
"Not only can automation process large amounts of data rapidly, but with AI and machine learning the systems learn to identify risks and alert the right people. In many cases, the monitoring systems can automatically initiate necessary remediation, such as blocking a user from sharing sensitive data."
Partner with Compliance Technology Experts
eGovernance solutions provide organizations with the tools they need to monitor data for compliance with regulations and with internal policies. Compliance personnel can track sensitive data and initiate steps to reduce or eliminate potential threats. Along with compliance monitoring, customers gain access to consultants with deep expertise in information governance, archiving, and eDiscovery.
Have you read?
Plan a Successful Legacy Email Archive to Cloud Migration
Microsoft 365 Governance Tips to Balance Productivity, Control, and Security
About eMazzanti Technologies
eMazzanti's team of trained, certified IT experts rapidly deliver increased revenue growth, data security, and productivity for clients ranging from law firms to high-end global retailers, providing advanced cyber security, retail, and payment technology, cloud, and mobile solutions, multi-site implementations, 24×7 outsourced network management, remote monitoring, and support.
eMazzanti has made the Inc. 5000 list 9X, including eight consecutive years, is a 4X Microsoft Partner of the Year, the #1 ranked NYC area MSP, and NJ Business of the Year! Contact: 1-866-362-9926, info@emazzanti.net or http://www.emazzanti.net Twitter: @emazzanti Facebook: Facebook.com/emazzantitechnologies.