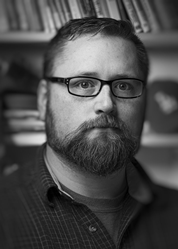 "We are super impressed with Galvin's background, energy and passion for helping creators expand their knowledge. We can't wait to see him thrive in this new role."- Jan Lederman, MAC Group President
WHITE PLAINS, N.Y. (PRWEB) January 22, 2020
After graduating film school, Galvin began his career working for Laika Studio in Portland, Oregon on the stop-motion animated feature film "Coraline." The film launched successfully as did Galvin, moving on to a wide variety of film/video and still photography projects. He worked as a 1st Assistant Cameraman on feature films, commercials, documentaries, reality tv, and web advertising productions.
He also acted as a Director of Photography on three independent feature films and a host of short films. With the growing hybrid photography market, he began working as an assistant and video consultant to a great group of commercial photographers.
After several years adding to his experience and knowledge base, he made another transition to the world of equipment rental where he was able to utilize his background to help many more clients in both the still and motion industries get the gear and knowledge they needed to create successful work.
"I'm very excited to join the MAC Group team and see this wonderful industry I love so much from a new perspective! They have created such an incredible team and I feel fortunate to now be a part of it." - Galvin Collins, MAC Group Northwest Regional Business Manager
In his newest move, Galvin will be helping MAC Group expand their dealer relationships and their presence throughout the Pacific Northwest.
Galvin can be reached at 503-313-7389 or at galvinc@macgroupus.com.
About MAC Group
32 years ago, MAC Group started as a boutique marketing, sales and distribution group focusing on professional photographers. As the industry has evolved, so has MAC Group with their expansion into filmmaking, video, mobile, content creation and audio. Today, MAC Group is one of the leading companies of their kind with world-renowned brands offering products and education that enhances the lives of passionate content creators at every experience level.
Learn more at macgroupus.com.