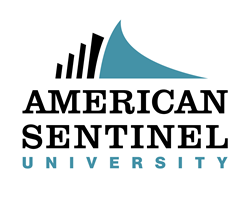 "For those professionals interested in programming, software development and customization, the gamification of GIS offers a relatively new career path."
Aurora, CO (PRWEB) August 19, 2014
AURORA, Colo. – August 19, 2014 – Gamification offers a career boost for geospatial professionals as the desire to create more realistic virtual worlds is requiring the application of geographic information systems (GIS). The gaming industry is relying on GIS for real-world datasets, which increases the need for trained GIS professionals.
"GIS provides the source data to enrich our understanding of a host of human interactions with the landscape. Whether it is introducing an improved user experience for games or creating more dynamic public spaces for our citizens to enjoy, there are so many ways in which GIS data can be leveraged to improve the world," says Stephen A. McElroy, Ph.D., GISP, GIS program chair at American Sentinel University.
Gamification in GIS applications helps younger students grasp spatial concepts easier in addition to helping adults who may be new to spatial thinking.
The makeup of a metropolitan area can be recreated through GIS data, allowing an in-depth understanding of the landscape, terrain, road structure, and buildings. Learning from accurate, real data is more beneficial than learning from simulations. For game enthusiasts that have visited the city, the gaming experience provides a multitude of recognizable landscape features that are built into the core product that only GIS can provide.
Geospatial Community Leverages Talent and Infrastructure of Gaming Community
There are numerous aspects from the gaming community that are already helping to enhance 3D GIS visualization software products such as Esri's CityEngine and Google Earth.
"Data compression and tiling routines have led to faster rendering and the ability to use larger datasets," says Dr. McElroy. "Multi-core computer processing allows for more seamless movement through the landscape."
The industry can use these virtual worlds as testing for prototype environments to help conditions in the real world, according to Dr. McElroy 3D visualization techniques allow for prototypes to be tested and analyzed prior to implementation. This provides a valuable opportunity to make adjustments in the planning and design phases, which result in smarter urban design outcomes and improved quality of life for residents.
In addition, Dr. McElroy says that virtual games play a valuable role in designing future buildings, roads, cities and parks.
"3D environments that simulate the real world help us to understand and plan sustainable environments," he adds.
For example, the amount of shade that would be created by a building can be modeled to determine the impact on the adjacent landscape. Such modeling efforts help to identify facts that affect both the existing population in an area as well as future impacts.
A number of industries such as urban planners and architects have benefited most from GIS modeling and gaming simulations and now the gamification of GIS offers tremendous growth potential for geospatial professionals.
"For those professionals interested in programming, software development and customization, the gamification of GIS offers a relatively new career path ," says Dr. McElroy.
The gamification of GIS can lead to more practical hands-on training scenarios that can assist first responders in times of crisis for fire, police and hazards personnel to enhance their spatial thinking abilities when dealing with common emergency response situations.
"Improvement to real-world situational awareness could lead to better decision making in times of crisis," adds Dr. McElroy.
Organizations around the world use GIS and the demand for people with GIS skills are increasing. Earning a GIS degree online will prepare professionals to break into this rapidly growing field.
Learn more about American Sentinel University's geospatial degree programs at http://www.americansentinel.edu/geospatial
About American Sentinel University
American Sentinel University delivers the competitive advantages of accredited associate, bachelor's and master's online degree programs focused on the needs of high-growth sectors, including information technology and business intelligence degrees. The university is accredited by the Distance Education and Training Council (DETC), which is listed by the U.S. Department of Education as a nationally recognized accrediting agency and is a recognized member of the Council for Higher Education Accreditation. For required student consumer information, please visit http://www.americansentinel.edu/doe
# # #