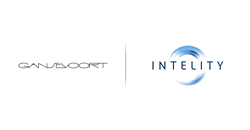 "The INTELITY platform is a key part of a guest's time on property, allowing them to enjoy both a higher level of safety and complete digital convenience."
LOS ANGELES (PRWEB) September 23, 2020
INTELITY®, the provider of the hospitality industry's broadest guest experience and staff management platform, has signed a deal with Gansevoort Meatpacking to provide mobile capabilities to both guests and staff. The Meatpacking District's landmark hotel will implement the INTELITY platform, including a new, branded mobile app that delivers control to guests and GEMS®, a back-office tool that streamlines operations.
Opened in 2004, Gansevoort Meatpacking helped establish the Meatpacking District as a destination as the neighborhood's first luxury hotel. Innovation has long been a core value of the property, which seeks to meld the best of technology, wellness, and design. Now, as part of a top-to-bottom property renovation, the hotel will embrace a new type of guest experience, providing high-touch service through mobile hospitality technology.
"At the Gansevoort Meatpacking, nothing is more important than an elevated guest experience, and technology not only speaks to who we are as a brand but also ensures that the experience is nothing short of seamless," remarked Anton Moore, General Manager of the Gansevoort Meatpacking. "The INTELITY platform is a key part of a guest's time on property, allowing them to enjoy both a higher level of safety and complete digital convenience."
With the new app in place, contactless service will become a core piece of the guest experience. Before guests arrive, they can check-in and activate their digital room key, allowing them to bypass the front desk entirely when they reach the property. Throughout their stay, guests will be able to use the app to make reservations at the property's numerous dining locations and rooftop. Contactless dining and service requests will also be available through the app, ensuring guests get exactly what they need without any unnecessary staff contact.
At the same time, the INTELITY suite of staff management tools will help manage new procedures and further improve the guest experience. Automation and deep business insights will save staff time and propel constant process improvements, giving employees what they need to deliver even better service to guests.
"Gansevoort Meatpacking combines the best of what New York has to offer—chic dining options, stunning views, and more," said Robert Stevenson, INTELITY CEO. "With the INTELITY platform, every part of that experience will be connected through one easy-to-use app so guests are never more than a few clicks away from booking their next activity or requesting service."
Located on vibrant Ninth Avenue, Gansevoort Meatpacking offers stunning 360-degree river and city views, a beautiful rooftop space with indoor and outdoor areas and a 45-foot swimming pool, and elegant guest rooms designed to meet the needs of business and leisure travelers alike. Now, the property will expand their high-tech, high-touch guest experience with the award-winning INTELITY platform. For more information on this partnership, please visit http://www.intelity.com.
About INTELITY
INTELITY is the global provider of the most advanced hospitality technology platform for the hotel, casino, cruise, and luxury residential markets. INTELITY offers its customers comprehensive, fully integrated solutions to better connect and manage their guest experience and staff operations in a single platform. INTELITY has been named the "Official Mobile and In-Room Technology Provider" by the distinguished Forbes Travel Guide in 2018, 2019, and 2020, and is in use by major hotel groups, including Marriott, Fairmont, Four Seasons, Hard Rock, and more. For more information or to view current job openings, please visit http://www.intelity.com.
About Gansevoort Meatpacking
Gansevoort Meatpacking is an iconic hotel that has called New York City's Meatpacking District home for more than 15 years. The 186-room hotel features a full service ground-floor restaurant, year-round rooftop bar and restaurant, a 45-foot heated outdoor pool, and indoor and outdoor space where guests can enjoy unobstructed, 360-degree views of the Manhattan skyline. Located on Ninth Ave and 13th Street, Gansevoort Meatpacking is an anchor in Manhattan's vibrant Meatpacking District, which has transformed from an industrial district into a hub for fashion, design, culinary excellence and the arts. The property is just steps away from the Hudson River, the High Line, premium shopping and dining, the Whitney Museum of American Art, Chelsea Market and more. The property is completing a full renovation touching all floors, accommodations and public spaces in late 2020. For more information, please visit https://www.gansevoorthotelgroup.com/hotels/gansevoort-meatpacking-nyc.