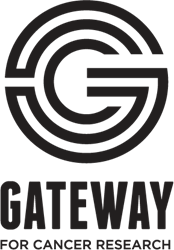 CHICAGO (PRWEB) November 06, 2020
Gateway for Cancer Research, a non-profit organization dedicated to funding transformational cancer research, announces the second annual Gateway Discovery Grant award program in scientific partnership with Conquer Cancer®, the ASCO Foundation.
The Gateway Discovery Grant program was established to identify compelling areas of inquiry in the field of cancer research. This $1.5 million award will be focused on funding innovative clinical trials with the strong potential to address health disparities within underrepresented patient populations.
To help ensure equitable care for all those facing cancer, the Gateway Discovery Grant will support research that aims to mitigate factors such as race, ethnicity, age, gender, geography, education and other socioeconomic indicators that may impact treatment outcomes.
"Gateway is pleased to announce the second annual Discovery Grant in partnership with Conquer Cancer," said Michael Burton, President and CEO of Gateway for Cancer Research. "Ensuring all patients have access to potentially lifesaving therapies is a critical need, and this award will fund innovative cancer research to advance our vital mission to create a world in which a cancer diagnosis is no longer feared."
The Phase I or Phase II clinical trial funded by a Gateway Discovery Grant may include the study of any cancer type, and provide three to five years of financial support to talented clinician-scientists poised to deliver research contributing to improved diagnosis and treatment for all cancer patients.
"Our mission to conquer cancer worldwide directs us to look at the best ways to serve the people and places where support is needed to elevate the quality of research and care," said Nancy R. Daly, MS, MPH, chief executive officer, Conquer Cancer. "The Gateway Discovery Grant will play a vital role in our longstanding commitment to improving treatment for every cancer, every patient, everywhere."
Letters of Intent for the Gateway Discovery Grant will be accepted through March 15, 2021, and the application deadline is August 16, 2021. To learn more or apply, please visit http://www.asco.org/gateway.
About Gateway for Cancer Research
Gateway for Cancer Research℠ is a nonprofit 501C(3) organization committed to funding practice-changing discoveries in cancer care by awarding grants to clinician-scientists advancing early stage clinical trials for cancers of all types, bringing breakthroughs to the bedside for patients facing a cancer diagnosis. Thanks to generous underwriting, 99 cents of every dollar Gateway receives directly funds Phase I and Phase II cancer clinical trials at leading research institutions around the world. Since 1991, Gateway has supported more than 180 clinical trials and funded over $90 million in transformational cancer research. Get involved today by visiting http://www.GatewayCR.org, like us on Facebook at facebook.com/demandcures and join the conversation on Twitter and Instagram at @DemandCures, #BeAGateway.
About Conquer Cancer
Conquer Cancer®, the ASCO Foundation, funds research into every facet of cancer to benefit every patient, everywhere. In 1964, seven oncologists created the American Society of Clinical Oncology (ASCO), now a global network of nearly 45,000 cancer professionals. As ASCO's foundation, Conquer Cancer helps turn science into a sigh of relief for patients around the world by supporting groundbreaking research and education across cancer's full continuum.
For more information, visit CONQUER.ORG.