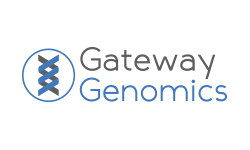 "Reaching the 300,000 mark represents an tremendous increase in our sales rate, and we expect continued exponential growth in the coming years."
LA JOLLA, Calif. (PRWEB) October 21, 2020
Gateway Genomics, leading provider of direct-to-consumer genetic tests that give families insight into their future children, reached 300,000 SneakPeek Early Gender DNA Tests sold in September, doubling the total number of kits sold in the company's history in just one year.
"Reaching the 300,000 mark represents an incredible increase in our sales rate," says CEO Chris Jacob. "In the past year, 150,000 tests were purchased, which equals the number of kits sold in the prior 5 years since the product was launched. For us, it's tremendous validation that moms are benefiting from using SneakPeek and are sharing positive experiences with family and friends. We take it as a signal to continue making SneakPeek Early Gender Test as accessible as possible, to help parents learn about their children sooner than ever before."
The SneakPeek Early Gender DNA Test by Gateway Genomics is a fetal sex test that can be taken at just 8 weeks into pregnancy with over 99% accuracy. The test is available in two ways: An At-Home version that can be ordered from the company's ecommerce website, and a Clinical version that is offered in over nearly 1,000 participating medical locations in four countries including the US. The two channels give moms the choice of taking the test from the comfort of home or visiting a clinic to have blood drawn by a phlebotomist. Both can return gender results in as little as 48 hours.
"Earlier this year with shelter-in-place mandates, we saw the volume of clinical sales dip as participating locations either temporarily closed or had fewer visits," continues Mr. Jacob. "Our barbell strategy of having two complimentary channels so parents can choose their preferred method paid off, as customers purchased from our website and took the test from the comfort of home. However, in the last 3 months, even with shelter-in-place, we've onboarded nearly 200 new locations. This shows that clinical practitioners are hearing the demand from their patients for an early fetal sex test that is affordable and accurate, and clinical sales have since surpassed pre-shelter-in-place numbers. We expect both channels to grow exponentially in the coming years."
In 2020, Gateway Genomics ranked #296 in the Inc. 5000 list of fastest-growing private companies in the U.S., #22 in the Health sector. In this year's Inc. 5000 California list, the company was ranked the 17th fastest-growing private company in the state, and #1 in the Health sector. Gateway Genomics' principal product, SneakPeek, is an easy-to-use DNA test that lets parents know the gender of their babies as early as 8 weeks into pregnancy, with over 99% accuracy.
About Gateway Genomics
Gateway Genomics is a personal genomics company with the mission to develop leading-edge genetic tests that give families a new level of understanding about their future children. Since inception, more than 300,000 SneakPeek Early Gender DNA tests have been provided to help new parents bond with their babies, make plans, and connect with friends and family around them. Gateway Genomics is located in La Jolla, CA.inc 5000