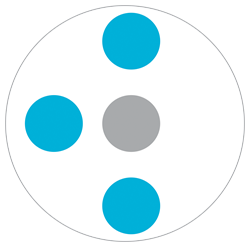 This notice and ultimately the patent strengthens our position of being the most advanced and largest prefabricated cleanroom provider globally.
College Station, TX (PRWEB) November 08, 2016
G-CON today announced that it has received a Notice of Allowance from the United States Patent and Trademark Office for its Patent Application 12/856,888 entitled Modular, Self-Contained, Mobile Clean Room. G-CON was founded on this proprietary platform approach that transforms the way that cleanrooms are designed and built. G-CON's in-house engineering team designs the PODs to meet the customer's specifications followed by the PODs being built and qualified entirely in G-CON's facilities. G-CON was the first to invent and offer this novel turnkey approach of delivering prefabricated cleanrooms, which are generally built in place and are provided as construction projects with attendant delays and unpredictable costs. The G-CON POD approach allows for a much more predictable result in terms of costs, schedule and quality since the same team builds each POD with the same core materials thereby avoiding product variability due to changing raw materials and transient construction crews.
The U.S. Patent and Trademark's Notice of Allowance validates the G-CON platform as a novel way to produce cleanrooms. Such a finding is the latest endorsement of the cleanroom POD approach with G-CON having won several awards for product innovation in the pharmaceutical and biopharmaceutical industry including but not limited to: The ISPE's Faciltiy of the Year Award for Equipment Innovation 2016, Interphex's Best Technology Innovation 2015, Pharmaceutical Processing's Facility of the Year, and a Finalist in the category for Best Collaboration Partnerships for the 2016 BioProcess International Awards.
Maik Jornitz, President and CEO of G-CON Manufacturing stated: "We are delighted to receive the Notice of Allowance from the U.S. Patent and Trademark Office. Such a Notice further validates our innovative POD approach. It motivates us to develop other cleanroom platforms, as well as unique facility concepts with our partners. When we started in 2009 we had one product for one application. Our product portfolio now includes a much larger variety of standard PODs, which can be configured to the needs of our customers. The current POD range meets the requirements of a number of applications, including bioprocessing, oral solid dosage forms, predesigned filling and single-use technology unit operations and the strict containment needs for ADCs and cell therapies. This notice and ultimately the patent strengthens our position of being the most advanced and largest prefabricated cleanroom provider globally."
About G-CON Manufacturing
G-CON Manufacturing designs, builds and installs prefabricated, autonomous cleanroom PODs®. G-CON's cleanroom POD® portfolio provides a number of dimensions for a variety of uses, from laboratory environments to personalized medicine and production process platforms. The POD® cleanroom units surpass traditional cleanroom structures by virtue of their scalability, mobility and the possibility of repurposing the PODs® once the production process reaches its lifecycle end. For more information, please visit the G-CON's website at http://www.gconbio.com.