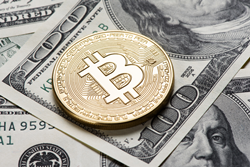 It is our strong belief that the best and safest way to purchase Bitcoin and other cryptocurrency with IRA funds is with our digital solution
NEW YORK (PRWEB) November 25, 2019
The fastest growing provider of self-directed retirement plans, IRA Financial, has combined with Gemini Exchange, a leading digital currency exchange and custodian, to allow investors to make cryptocurrency investments directly through the IRA Financial digital retirement app. Investors will be able to buy and sell cryptocurrency without the need of an LLC (Limited Liability Company) or third-party broker-firm. IRA Financial is the first self-directed IRA custodian to do this.
The launch of both company's digital solution will allow investors to purchase Bitcoin and other cryptocurrency directly via a cryptocurrency exchange without the need for a third-party broker or the use of an LLC. This will bring the cost of investors' crypto transactions down significantly, as the Individual Retirement Account (IRA) will be opened directly with Gemini Exchange in the name of the IRA. As a result, the investor can trade cryptocurrency with a charge of one percent, far less than the cost associated with a third-party broker.
More importantly, investors can trust Gemini as the licensed and qualified custodian of their cryptocurrency private key.
"It is our strong belief that the best and safest way to purchase Bitcoin and other cryptocurrency with IRA funds is with our digital solution," said Adam Bergman, President of IRA Financial (IRA Financial Group & IRA Financial Trust Company). "Investors can perform transactions any time and have complete control over their cryptocurrency."
Investors will also have control over their private keys, a secret number that allows users to access and spend Bitcoin and other cryptocurrency. The private key is also designed to prevent theft and illegal access to crypto funds.
"Our new digital Bitcoin solution will do for IRA cryptocurrency investments what online brokers did for equities," stated Bergman.
Adam Bergman is a leading voice in the self-directed retirement industry, and the author of seven books on the subject. He launched IRA Financial Trust, a Self-Directed IRA custodian, in 2015 after recognizing that most IRA custodians lacked the requisite expertise and tax knowledge to correctly advise clients, and applied no emphasis on the importance of technology.
For more information on IRA Financial, visit their website at https://www.irafinancialgroup.com/ or call 800-472-0646 .