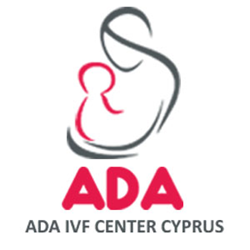 Our medical team considers fertility care as a team effort, involving ground-breaking technology in an environment that focuses on patient satisfaction.
New York, NY (PRWEB) December 16, 2014
Anchored by expert fertility specialists, the gender selection program at Ada IVF Center reveals advanced measures in reproductive medicine and illustrates the expanding footprint of premier IVF treatment options in North Cyprus.
Over the past year alone, the fertility center in Cyprus has seen a significant increase in patients seeking gender selection options. Preconception gender selection techniques enable intended parents to improve the odds of conceiving a child of their desired gender and is medically precluding the continuation of sex-linked inherited diseases.
"It is our promise to address all of our patient's unique set of circumstances, including the option of gender selection. Our medical team considers fertility care as a team effort, involving ground-breaking technology in an environment that focuses on patient satisfaction," stated Lyndsay Cameron, International Patient Coordinator at Ada IVF Center.
Led by Dr. Verda Tunçbilek, the entire team makes every effort to provide personal attention and innovative services while exceeding the success and technology of other clinics around the world.
Gender Selection in North Cyprus —
With proven success in part to the momentum surrounding the progressive gender selection program, the company has outpaced the fertility industry with solid growth numbers from local and international patients.
By applying the latest scientific breakthroughs to evaluate the genetics of an embryo before the embryo transfer — preimplantation genetic diagnosis (PGD) at Ada IVF Center is used to prevent certain diseases or disorders from being passed on to the child. The center also uses gender selection methods for family balancing — achieving a more balanced representation of both genders in a family.
This method of gender selection is a technology that involves testing the chromosomal make-up of an embryo. Once the test results are identified, only the embryo(s) of the desired gender are transferred to the intended parent during the IVF process. PGD at Ada IVF Cyprus is highly effective — as it increases implantation rate and reduces the risk of miscarriage.
Commitment You Can Trust —
The fertility experts at Ada IVF Center are internationally recognized for their extensive training and unequivocal devotion to leading the fertility industry in research and up-to-the-minute technology.
The company takes great pride in providing the most advanced treatment for patients and engaging patients through fertility education and participation in multifaceted lifestyle changes.
Ada IVF Center provides:

No Waiting List. Schedule treatment when it's best suitable for you.
World-Class Facility. Modern hospital boasting ultramodern equipment.
Affordable Costs. Exceptional costs that are practical.
Exquisite Locale. Relax. Unwind. Breathe.
Expert Fertility Specialists. Dedicated to providing positive results.
Hotel Accommodation Assistance. Comfort starts with the best accommodations.
Concierge Services. Private transport to and from airport, appointments, and hotel.
The goal in North Cyprus is to provide innovative treatments while keeping fertility costs reasonable for patients — and ultimately achieve a positive and stress-free experience. In addition to the gender selection program, Ada IVF Center offers in vitro fertilization (IVF) options combined with a unique egg donation program, sperm donation and embryo donation.
About Ada IVF Center
Led by expert fertility specialist, Dr. Verda Tunçbilek, Ada IVF Center Cyprus is an extensive IVF center located in the Turkish Republic of Northern Cyprus — with a predominant focus on patient satisfaction and happiness. In addition to the conventional method of in vitro fertilization (IVF) treatment, Ada IVF also provides donation treatments — egg donation, sperm donation and embryo donation — along with gender selection for family balancing which is carried out during Preimplantation Genetic Diagnosis (PGD) treatment. With a profound commitment to provide technology in a private and personal environment, Ada IVF specialists encourage intended parents to hold on to their dreams of building a family.