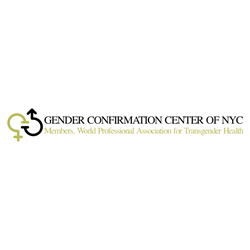 Transgender patients are a unique subset of surgical patients who require special care and individualized treatment plans.
NEW YORK (PRWEB) March 17, 2023
A non-hospital based private plastic surgery clinic, the Gender Confirmation Center of NYC (Manhattan, NY), https://www.genderconfirmationcenternyc.com, dedicated to transgender care has opened on Park Avenue South in NYC. The specialty clinic, spearheaded by Board Certified plastic surgeon Douglas M. Senderoff, M.D., provides surgical and nonsurgical services to transgender patients who prefer the privacy and comfort of a private clinic as opposed to a hospital setting.
The list of surgical services offered include:

Top Surgery: Female to Male (FTM), Male to Female (MTF), and Non-Binary / Gender-Nonconforming (N)
Body Contouring: Buttock Implants, Brazilian Butt Lift (BBL), Buttock Augmentation with Liposuction / Fat Transfer, Breast Reduction, Breast Implants, Pectoral Implants, Hip Augmentation with Fat Transfer / Implants, Calf Implants
Facial Contouring: Cheekbone Implants, Hairline Restoration or Hairline Feminization, Cheek Fillers, Lip Fillers, Eyelid Lift, Rhinoplasty / Nose Reshaping, Chondrolaryngoplasty (known as an Adam's Apple Reduction / Removal), Necklift, Jaw Reshaping, Chin Implant / Chin Reduction, Hairline Lowering / Foreheadplasty, and Eye Feminization
Nonsurgical services include BOTOX® and Fillers, Laser Hair Removal, Laser Facials, Vaginal Radiofrequency, Coolsculpting®, Thread Lifts and more.
The modern, spacious, 5,000 square foot Quad A accredited office-based surgical facility located on Park Avenue South (Manhattan, New York) is staffed by personnel who are attentive and respectful of the specific needs of transgender patients. Many of these gender affirming procedures are covered by insurance. As a result of the complexity of requirements of insurance companies, assigned patient coordinators will help each patient navigate through the insurance process where applicable, including obtaining predetermination of benefits, obtaining letters of medical necessity, and letters of support from mental health specialists. Financial responsibility assistance through attractive payment plans is also available for patients who prefer to self-pay over a 1-3 year period.
As the number of individuals seeking surgical consultation for gender dysphoria increases in the New York tri-state area, there is a need for more medical providers who are experienced in the area of transgender healthcare. Traditionally, patients seeking consultation for gender confirming surgery had limited options, often seeking care at only a few private clinics in the U.S. with limited services, or abroad in countries such as Thailand. Transgender care has evolved to the point where major medical centers in the U.S. have developed training programs to educate young healthcare providers in this area. However, there are still few private clinics in the U.S. dedicated to comprehensive transgender care.
According to Director of Surgical Services, Douglas M. Senderoff, MD, F.A.C.S, a member of the World Professional Association for Transgender Health (WPATH), "Transgender patients are a unique subset of surgical patients who require special care and individualized treatment plans." According to Dr. Senderoff, "gender affirming care begins with the initial email or phone contact, and continues throughout the recovery period being mindful of the 4 Ps: Pronouns, Privacy, Purpose and Perfection."
Patients seeking consultation for gender affirming surgical care are invited to call or email the Gender Confirmation Center of NYC (Manhattan, NY) for more information.
At the Gender Confirmation Center of NYC, our team of best in class board certified plastic surgeons understand how important it is for our patients to feel comfortable and safe in their bodies. We rigorously follow the Standards of Care set forth by the World Professional Association for Transgender Health (WPATH). We are honored to be part of this rewarding process and encourage you to schedule a complimentary consultation with our team of top rated NYC board certified plastic surgeons to discuss how the Gender Confirmation Center of NYC can work with you to achieve the body that best aligns with your gender identity. Most insurance is accepted. If you would like to schedule a free gender confirmation surgery consultation with one of our best in class New York board certified Gender Confirmation plastic surgeons, please feel free to contact us at our Manhattan office:
Gender Confirmation Center of NYC
461 Park Ave S
Floor 7, Suite G
New York, NY 10016
(917) 451-6244
https://www.genderconfirmationcenternyc.com