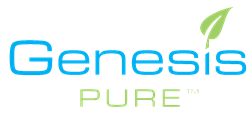 Dallas, Texas (PRWEB) November 11, 2014
Genesis PURE, a global leader in the natural health products industry, completed the biggest and most successful event in company history.
Thousands of Independent Business Owners (IBOs) assembled at the Kay Bailey Hutchison Convention Center in downtown Dallas, TX to celebrate the Genesis PURE philosophy of Cleanse, Balance, Build & LOVE.
Genesis...The Beginning kicked-off with a stunning performance from Nashville recording artist Emily West, singing the Star Spangled Banner. As part of the event, the company announced a new Wellness Advisory Board consisting of three Board Certified Physicians and its' newly appointed Members of the Executive Management Team. The company also debuted a multitude of new products, including 3 new Certified Organic essential oil blends, as well as additions to the immensely popular Live PURE Foods line. Independent Business Owners, both new and old, came together to share and shape their journeys of improved health and success. Attendees had the opportunity to sample a myriad of future products, shop at the merchandise store and participate in fun giveaways, all while by being entertained by one of the biggest DJ's in the business.
At Genesis…The Beginning, the company also revealed that during the month of Feb, regional events will be held each Saturday. As a part of the "Super Saturday events," IBOs will participate in the launch of new products and new tools to help them continue sharing the philosophy of Cleanse, Balance, Build & LOVE. In conjunction with the Feb. events, the company also announced its "Drive Your Success" promotion – which will award a new 2015 Audi luxury sedan.
About Genesis PURE
Genesis PURE is a rapidly growing global leader in natural health products. The company's products, combined with their proven philosophy of Cleanse, Balance, Build & LOVE, help people to live healthier and more fulfilling lives and are available in 12 countries.