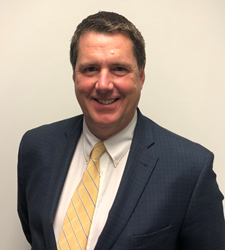 WARRINGTON, Pa. (PRWEB) October 15, 2018
Genesis Asset Protection, Inc. of Warrington PA announced that Mike Ebert, a property and casualty insurance professional, has joined the firm as Vice President.
A 30-year veteran of the industry, Ebert's experience includes a versatile background of Commercial Lines Underwriting and Sales, Claims Management and P&C Group Business on both the carrier and brokerage side of the business. Ebert holds a Bachelor of Science in Industrial Psychology from Penn State University. As Vice President, Ebert will lead a team of risk management and claims specialists and will focus on client servicing and business development.
"I am excited to join the Genesis Team because of the unique service model they have created for Health and Human Service organizations in the Mid-Atlantic region," said Ebert. "The outsourced risk management consulting services and expertise that Genesis offers its clients is unique to the industry."
Frank Menna, president of Genesis said Mike's background makes him a key addition to the Genesis team. "Mike's experience and expertise is a great fit for Genesis. His addition further illustrates our commitment to our clients."
About Genesis Asset Protection, Inc.
Genesis Asset Protection is a specialty risk management/insurance brokerage to a broad spectrum of nonprofit organizations.
Genesis is a wholly owned subsidiary of King of Prussia, PA based Sharpline Insurance Brokerages, LLC.