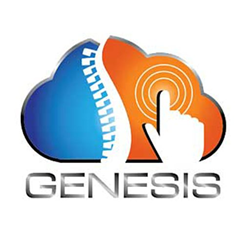 DUMONT, N.J. (PRWEB) July 10, 2019
Genesis Chiropractic Software, the leading provider of technology solutions and chiropractic billing service systems, today announced the availability of its new XDocs electronic health record (EHR). While other systems that provide links for intake forms placed on websites are not compliant, the new XDocs patient portal allows office staff to send patient intake forms through a fully secure HIPAA-compliant portal that is user-friendly.
The new platform provides patients with the following benefits:

A patient can easily log in and a step-by-step wizard will prompt them to enter all information, including complaints, daily activities, family and social history and more.
The portal is intelligent and will deliver the appropriate intake forms for a complaint based on the keywords entered. For example, if a patient enters "neck pain" they will be provided with the outcomes assessment tool for neck pain. Or when a patient indicates they were in an auto accident, or their symptoms are a result of a workplace injury, the XDocs platform will prompt them to fill out the appropriate questionnaires.
Patients can sign and save their intake forms on a touch screen using their finger, or mouse. It's then saved in Genesis inside the patient's file.
Genesis XDocs offers chiropractors numerous advantages:

When the patient's file is opened in Genesis, it's automatically populated with the latest exam and information. This can be completed by any specialty, including a physical therapist, medical doctor, etc.
Its input section on the left of the screen is mirrored by the real-time narrative generator on the right. On a patient's subsequent visits, the narrative automatically updates. Patients can update their information at the intake kiosk, saving staff time because there is no need to double check.
Create and manage macros – any type of activity performed on a regular basis can be saved as a macro.
Field-level macros provide total control and customization. Multiple customized sentences and phrases can be saved for quick and easy form population.
For substantial time savings, create a claim in real-time based on documentation. In just one click, see diagnosis and procedure codes which have been created from notes. Complete and sign the note – then send the claim in real-time.
Intuitive new patient file navigation makes it easy to click between patients and different types of visits. Click on the patient's name and the appropriate document appears. This is especially beneficial for offices with rehab areas or busy chiropractic offices.
Clear and logical icons make it easy for staff to access in just one click all information needed, including account transactions, patient files, PHI info, tasks and notes, care plan, prescriptions and referral information.
Genesis XDocs maximizes collections by providing a documentation process for Medicare, major medical, cash, worker's comp and personal injury – they are all the same. With this innovative chiropractic billing software there's no need to change the documentation process based on the type of payer.
Documentation is intelligent and constantly improving, as a result the code submitted based on the documentation will be optimized. This includes number of units, modifiers, diagnosis code linking and more.
Claims go out in real-time by utilizing the Genesis patient balance automation system with real-time claim submission (can be used with the Genesis chiropractic billing service).
Staff can be assured that the patient statement will always show an accurate balance.
Visit https://genesischiropracticsoftware.com/ to learn more about Genesis XDocs.