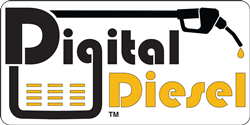 This new online pricing engine enables customers to set up their own scenarios to determine their potential savings and profits.
NORTHBROOK, Ill. (PRWEB) March 27, 2019
Genesis Fuel Corporation today announces the availability of a new Fuel Pricing Engine allowing carriers to determine how best to tailor their Digital Diesel fuel purchases and maximize profits.
The Pricing Engine gives the user the power to price fuel for the States in their lanes in real time, and enter desired fuel quantities along with average MPG (miles per gallon) for their fleet to estimate a contract total. In addition to providing the locked-in Digital Diesel price, the tool also gives the user critical information for fuel surcharge recapture that can be used to submit a competitive quote for jobs and the confidence the price will not change since the per-gallon cost is fixed for the life of the contract.
"This new online pricing engine gives carriers a tremendous tool that when fully used will not only outline their contract details but will break out critical information that can be used to offset or fully recover their Digital Diesel surcharge," states Genesis Fuel's COO Bruce Dean. "Since Digital Diesel is such a new concept to the industry, we felt we needed a way for customers to kick-the-tires and set up their own scenarios to determine their potential savings and profits. This Pricing Engine also helps carriers understand how they can lock-in their diesel fuel costs and recover the cost of the contract at the same time."
Digital Diesel is a dynamic and interactive diesel fuel service allowing trucking companies to digitally lock-in current diesel prices, store Digital Diesel on the Genesis Fuel Card (or multiple cards) and convert it to actual diesel fuel at more than 9,800 fueling locations nationwide whenever they wish. The Digital Diesel Pricing Engine is available to the public on the company's web site at http://www.genesisfuel.com/buy.
For more information on Genesis Fuel Corporation and Digital Diesel, please visit http://www.genesisfuel.com. Interested parties can also meet Genesis Fuel Corporation's executives at the Mid America Trucking Show in Louisville, KY, on March 28-30 in booth# 61192, West Wing.
About Genesis Fuel Corporation:
Genesis Fuel Corporation is a privately held business support company based in Northbrook, Illinois - providing competitive advantage services to the transportation industries. The company's flagship product, Digital Diesel, allows trucking companies to lock in fuel prices at a fixed cost when prices are favorable, store it digitally using the Genesis Fuel Card and utilize the card (or multiple cards) to purchase actual diesel fuel whenever they wish at more than 9,800 locations nationwide. For more information, please visit: http://www.genesisfuel.com, email at info@genesisfuel.com or call at 475-234-3735.