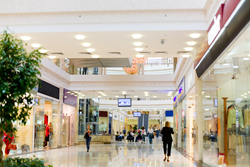 MONTREAL, Canada (PRWEB) August 08, 2018
Genetec Inc. ("Genetec"), a leading technology provider of unified security, public safety, operations, and business intelligence solutions, today announced that its unified platform, Security Center, has been integrated with Secure™ Store, a profit protection and exception reporting solution developed by Appriss Retail. With this integration, retailers can now immediately disprove or validate suspicious transactions by accessing the security video evidence associated with suspected fraudulent activity.
Secure Store enables retailers to significantly mitigate losses related to fraud, theft, and operational/systemic breakdowns. Using artificial intelligence and machine learning, Secure Store performs advanced exception modeling from multiple data sources and enables immediate corrective action.
US-based retailer, DICK'S Sporting Goods, is using the Security Center platform to monitor over 18,000 cameras across 720 stores, and manage 230 cameras and 130 doors at its headquarters. The organization is now using the joint Genetec/Appriss Retail solution to provide immediate insight, reduce shrink, improve profitability and achieve rapid ROI, as Jacob Gillette, Director of Loss Prevention and Operations, DICK's Sporting Goods explains:
"The Genetec system, combined with the Appriss Retail Secure Store application gives us capabilities that help speed up our investigations, which has been hugely beneficial to our organization. Our investigation team can now easily retrieve video from Security Center to validate suspicious transactions that are flagged by the Appriss Retail exception reporting system."
Thanks to the integration of Security Center and Secure Store, retailers can now simply click on the video icon within the Secure Store interface to immediately identify and review the security video related to individual transactions. This allows them to evaluate detailed evidence related to all refunds, transaction items, discrepancies between what is being scanned and what is on the bill, and quickly determine if there was indeed a problem.
"When you investigate fraud, you need to be able to validate questionable behavior. This is why video evidence is so critical. Thanks to our partnership with Genetec, we are now able to provide our customers with immediate insights that allow them to make informed decisions and build defensible cases based on hard evidence," said Corey Adams Vice President of Global Client Services for Appriss Retail.
"We're pleased to be able to assist retailers with integrations that help make their teams more productive and significantly reduce loss. The open architecture of Security Center allows us to work with partners like Appriss to provide comprehensive solutions that benefit our joint end users," said Scott Thomas, Director of Retail Market Development at Genetec.
About Genetec
Genetec Inc. is an innovative technology company with a broad solutions portfolio that encompasses security, intelligence, and operations. The company's flagship product, Security Center, is an open-architecture platform that unifies IP-based video surveillance, access control, automatic license plate recognition (ALPR), communications, and analytics. Genetec also develops cloud-based solutions and services designed to improve security, and contribute new levels of operational intelligence for governments, enterprises, transport, and the communities in which we live. Founded in 1997, and headquartered in Montreal, Canada, Genetec serves its global customers via an extensive network of resellers, integrators, certified channel partners, and consultants in over 80 countries.
For more information about Genetec, visit: http://www.genetec.com
© Genetec Inc., 2018. Genetec and the Genetec logo are trademarks of Genetec Inc. and may be registered or pending registration in several jurisdictions. Other trademarks used in this document may be trademarks of the manufacturers or vendors of the respective product.