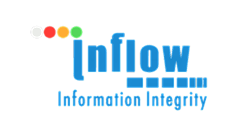 Genetec is strategically positioned to bring our unified IP security solutions to new untapped markets in India, made possible by the broad distribution network that Inflow has built.
BANGALORE, India (PRWEB) September 07, 2018
Genetec Inc. ("Genetec"), a leading technology provider of unified security, public safety, operations, and business intelligence solutions today announced it has entered into a new distribution partnership with Inflow Technologies. Based in Bangalore, Inflow distributes IT and security products through a network of 1,400+ channel partners in India and South Asia. Through this agreement, Inflow will distribute the entire Genetec portfolio of physical security software and hardware to enterprise, city, government, and education customers across India.
At the heart of the Genetec portfolio is Genetec™ Security Center, a unified IP security platform that combines video surveillance (VMS), access control, automated number plate recognition (ANPR), communications, and analytics—all within a single user interface. In addition to on-premises solutions, Inflow will also market cloud-hosted subscription options that offer greater choice for installing Security Center in India.
"The Indian security market is growing exponentially, with great demand to evolve security platforms into unified, federated models—especially with government initiatives like Smart City and Digital India. Genetec is strategically positioned to bring our unified IP security solutions to new untapped markets in India, made possible by the broad distribution network that Inflow has built," commented Daniel Lee, Managing Director for APAC, Genetec.
"Inflow has over a decade of expertise in security software and hardware deployments, servicing a broad network of channel partners. We are excited to enter this distribution partnership with Genetec to address the growing demand for high-quality security solutions and hardware for both resellers and end-users. This combination will allow us to bring the specialized security solutions from Genetec, coupled with our ability to reach new resellers in varied geographies, with unique OEM products and services throughout India," commented Rajesh Kumar, VP Tech BU, Inflow Technologies Pvt. Ltd.
Inflow and Genetec Roadshows
Inflow is hosting a series of Genetec technology roadshows to promote the new alliance and to educate integrators, channel partners, and end-users on the Security Center unified IP physical security solution. Security professionals will be able to learn about industry best practices, future security trends, and new business opportunities while also gaining insights into Inflow's partner strategy. The roadshow events will take place in Mumbai on September 7th, Delhi on September 19th, and in Bangalore on September 21st.
For more information about Genetec, Inflow, or to register to attend one of the roadshow events, contact:
Ashutosh (Mumbai): 9320113200
ashutosh.pandey@inflowtechnologies.com
Braivo (Delhi): 9643822317
braivo.francis@inflowtechnologies.com
Anees Ahmed (Bangalore): 8884082039
anees.ahmed@inflowtechnologies.com
About Genetec
Genetec Inc. is an innovative technology company with a broad solutions portfolio that encompasses security, intelligence, and operations. The company's flagship product, Security Center, is an open-architecture platform that unifies IP-based video surveillance, access control, automatic license plate recognition (ALPR), communications, and analytics. Genetec also develops cloud-based solutions and services designed to improve security, and contribute new levels of operational intelligence for governments, enterprises, transport, and the communities in which we live. Founded in 1997, and headquartered in Montreal, Canada, Genetec serves its global customers via an extensive network of resellers, integrators, certified channel partners, and consultants in over 80 countries.
For more information about Genetec, visit: http://www.genetec.com
© Genetec Inc., 2018. Genetec and the Genetec logo are trademarks of Genetec Inc. and may be registered or pending registration in several jurisdictions. Other trademarks used in this document may be trademarks of the manufacturers or vendors of the respective product.
Press Contacts:
Bangalore
Smita Banerjee
Senior Consultant
Text100 Public Relations for Genetec APAC
smita.banerjee@text100.co.in
Tel: 9972532263
Saptarshi Chowdhury
Consultant
Text100 Public Relations for Genetec APAC
saptarshi.chowdhury@text100.com
Tel: 8017384195