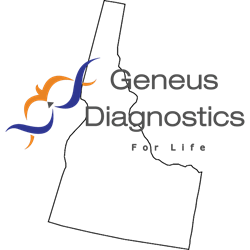 "This was an important and strategic growth opportunity for us", says Justin Jones, CEO of Geneus Health
COEUR D'ALENE, Idaho (PRWEB) November 01, 2018
Geneus Diagnostics, a division of Geneus Health, LLC, has announced the acquisition of a laboratory in North Idaho. This expansion will increase the portfolio of laboratory services Geneus Diagnostics will be able to offer in the North Idaho and Spokane region, along with the rest of the U.S.
Geneus Diagnostics has already laid the groundwork to expand the current laboratory and bring new jobs to Coeur d'Alene and surrounding communities.
"This was an important and strategic growth opportunity for us", says Justin Jones, CEO of Geneus Health. "We will now be able to bring a comprehensive portfolio of laboratory services to this area, while increasing and strengthening services we can offer on a national scope. We look forward to joining and supporting the community in North Idaho, and bringing the highest quality lab services to the region."
ABOUT GENEUS HEALTH
Geneus Health, LLC is a genetic testing center located in San Antonio, TX. Our mission is to provide the powerful science and technology created by Dr. Kenneth Blum, to improve addiction medicine and management for people everywhere.
ABOUT GENEUS DIAGNOSTICS
Geneus Diagnostics is a division of Geneus Health, LLC and is a fully integrated molecular testing center located in San Antonio, TX.
To learn more about Geneus Health, please visit us at http://www.GeneusHealth.com or call 844-800-2334. For more about Geneus Diagnostics, please visit http://www.GeneusDx.com
For more information or to schedule an interview with Justin Jones, CEO of Geneus Health, please contact:
Erin Gallagher
210-694-1323
erin(at)geneushealth(dot)com