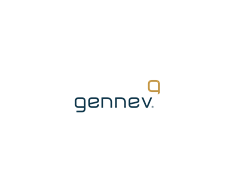 "With Gennev, we set out to start the conversation around menopause, remove the stigma and bring effective health solutions to women".
SEATTLE (PRWEB) October 13, 2020
Inc. today announced its third annual Female Founders 100 list, honoring an influential, ambitious, and diverse group of 100 women who are building America's most inspiring businesses.
The final list honors entrepreneurs of every age, background, and geography—from very early-stage founders with world-changing ideas to women who have taken companies public, sold them to big buyers, or spent decades building and running their businesses. These women are leading innovative companies in a vast range of global industries, including tech, retail, finance, fitness, health care, consumer products, food, and more.
"With Gennev, we set out to start the conversation around menopause, remove the stigma and bring effective health solutions to women, "says co-founder and CEO Jill Angelo.
When a survey of 1,500 midlife women revealed how poorly prepared most women are for the challenges of perimenopause and menopause, Jill Angelo created Gennev, a modern digital health platform for women 45+.
The estrogen withdrawal of menopause can trigger up to 34 different symptoms, potentially affecting a woman, literally, from head to toe. To treat the whole woman, Gennev offers telehealth access to OB/GYNs and Registered Dietitians, supplements and hygiene products for symptom relief, and free education and community.
Gennev is using technology and data to drive innovation. The Gennev Menopause Assessment is a proprietary set of questions aimed at helping a woman identify her place in her menopause journey. Information gathered from 70,000 Assessment takers is helping Gennev identify women's most pressing concerns and inform the next generation of treatment options.
Inc. editors and writers spent the past year researching candidates for the list, considering a wealth of exciting and accomplished candidates. For the first time, Inc. also invited founders to apply for the list—and to nominate another founder who has particularly impressed them. Each of the founders selected has left her mark on her industry in the past year, by setting audacious goals or by achieving business milestones. Taken together, they represent the female-led future of business.
"Our team vetted thousands of applications to find the 100 women highlighted on this list. It's the most inspiring work we do all year, and we're so thrilled to be able to feature these fierce, accomplished entrepreneurs and start to give them the recognition they deserve," said Inc. editor-at-large Kimberly Weisul.
To see the complete list, go to: https://www.inc.com/female-founders
Introduced in 2018, the Female Founders 100 list was quickly established as one of Inc.'s most esteemed franchises. This year's package includes a cover story on Sara Menker, founder and CEO of Gro Intelligence, a technology company that is bridging data gaps across the global agriculture sector, empowering decision makers, and creating a more informed, connected, efficient, and productive global agriculture industry; as well as business advice from all of the founders on the topics of big ideas, people, money, culture, and customers.
Inc.'s Female Founders 100 issue (November 2020) is available online now at https://www.inc.com/magazine and on newsstands beginning October 27. Join the Female Founders 100 conversation using #FemaleFounders.
About Inc. magazine
The world's most trusted business-media brand, Inc. offers entrepreneurs the knowledge, tools, connections, and community to build great companies. Its award-winning, multiplatform content reaches more than 50 million people each month across a variety of channels, including websites, newsletters, social media, podcasts, and print. Its prestigious Inc. 5000 list, produced every year since 1982, analyzes company data to recognize the fastest-growing privately held businesses in the United States. The global recognition that comes with inclusion among the 5000 gives the founders of the best businesses an opportunity to engage with an exclusive community of their peers, and the credibility that helps them drive sales and recruit talent. The associated Inc. 5000 Conference is part of a highly acclaimed portfolio of bespoke events produced by Inc. For more information, visit http://www.inc.com.
About Gennev
Gennev is the first-of-its-kind digital health platform for women in menopause. The company's mission is to empower every woman to take control of her health in the second half of life. Founded by former Microsoft executive Jill Angelo and former Neutrogena executive Jacqui Brandwynne, Gennev provides telemedicine with menopause-certified OB/GYNs, on-demand telehealth coaching with registered dietitians, plus health and wellness products, community, and free education. Thousands of women globally have completed the Gennev Menopause Assessment to understand where they are in the journey and receive recommended health and wellness solutions. For more information, visit https://gennev.com.