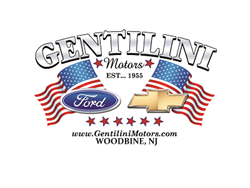 Our graduates receive an Associate in Applied Science degree in Automotive Technology and Ford Motor Company certifications required for work on new Ford and Lincoln vehicles.
DEPTFORD TOWNSHIP, N.J. (PRWEB) August 06, 2018
A good technician never underestimates what is under the hood since appearances can be deceiving — just ask Amanda Mutarelli, a student in Rowan College at Gloucester County's (RCGC) Automotive Technology program. With her dramatic eye makeup and colorful tattoos, this skilled technician knows firsthand how deceptive appearances can be.
Mutarelli, of Glassboro, finds it amusing that she does not fit the stereotypical image of an auto technician. A self-described "girly girl with a passion for cars," she is most content when working in a garage surrounded by tools. Although being a female in a mostly male-dominated profession can have its drawbacks, Mutarelli isn't one to back away from a career that gets her motor racing.
"I went to a car show with a friend and I was hooked. I thought I can do anything a male can do. I shouldn't let being a female stop me," said Mutarelli, a second-year student in RCGC's Automotive Technology Ford ASSET (Automotive Student Service Educational Training) program. "Going to the car shows drew me in. I wanted to know what was going on in the inside, not just the outside. There is so much to learn. This is a career that for me wouldn't feel like work."
Mutarelli is one of the 20 students, and the only female, in instructor Edward Blaetz's Automotive Technology class. Future technicians spend 24 months in lectures and with hands-on shop experience learning vehicle fundamentals in courses covering bumper-to-bumper technical training. The "classroom," garage bays located on the adjoining Gloucester County Institute of Technology (GCIT) campus, have seen more than 400 students pass through its doors since the program began in 1992. A graduate of the Ford ASSET program himself, Blaetz has been teaching for the Ford Motor Company for 19 years, 16 of them at RCGC.
"Ford ASSET is a nationwide program consisting of 39 schools across the country. Our graduates receive an Associate in Applied Science degree in Automotive Technology and Ford Motor Company certifications required for work on new Ford and Lincoln vehicles," stated Blaetz. "Amanda is a member of the 28th Ford ASSET Automotive Technology class at RCGC and is in her third of five semesters. She never retreats when engaging new challenges and is often the first to volunteer in lab workstations."
"Amanda gives off the vibe to never stop trying. She had to prove herself at first but now she fits in with the guys," noted classmate Bobby Quaile, of Sewell.
Added fellow auto-tech student and friend Brian Jackson, of Mullica Hill, "Amanda shows us every day that anything is possible — male or female — no matter what the occupation or job is. She can do anything that we can do."
"The other students treat me as an equal and are all very supportive," agreed Mutarelli. "My professors make me feel comfortable here. I have so much respect for them. They look out for my wellbeing and are there to offer advice."
In July, Mutarelli will have a chance to apply her classroom training in a real-work setting when she begins the cooperative education portion of the program at Gentilini Ford in Woodbine. As part of the curriculum, students are required to work for 10-week sessions at a participating Ford/Lincoln dealership. During the co-op experience, students become familiar with the dealership environment and what is expected of a professional automotive technician. They are also paid a salary. Because of the co-op nature of the program, RCGC's Automotive Technology graduates boast a 100-percent employment rate, with many students receiving multiple job offers from competing Ford or Lincoln dealerships.
Finding a dealership willing to employ a female co-op student did cause a slight bump in the road for Mutarelli. Although it took her a bit longer than her male counterparts to get placed into a co-op position, Mutarelli's knowledge, skill and reputation prevailed. For Gentilini Ford Service Director Tim Champion ability, not gender, is key to employing a good technician. In fact, Mutarelli will not be the only woman working in the dealership's parts and service area. She joins a female service writer, warranty clerk, dispatcher and detail shop manager.
"We love the co-op program. The people who come to us through the ASSET program are ready to work on cars," said Champion. "We are very satisfied with the students. The Gentilini Ford dealership has been a dedicated sponsor of the College's ASSET students for more than 20 years."
According to the service director, Mutarelli will be busy handling oil changes, rotating tires and performing multipoint inspections, a checklist that includes checking fluids, belts, hoses, air filters, tires, shocks/struts, exhaust, transmission and drivetrain, steering components and brakes. As a technician's aptitude and proficiency increase, so do the work assignments. "The more you can do, the more you will do," explained Champion.
"Amanda is the spirit of our classroom and demonstrates a strong desire to succeed in the automobile repair shop environment," stated Blaetz. "Do not let her appearance deceive you. Amanda is tenacious and unafraid to take on a challenging job."
"My father worked in construction and taught me to be comfortable with my hands — not to back away from things. I have always liked being unique and doing things that people wouldn't think I would do," Mutarelli said smiling.
For more information about RCGC's Automotive Technology program, visit gloucesterasset.com. Information on Gentilini Ford is available at GentiliniFord.com.
The College's Automotive Technology program is one of the many cooperative education opportunities available to students. RCGC's Cooperative Education program has been selected South Jersey Biz magazine's "Best of Biz" for three consecutive years. For more information, visit RCGC.edu/Coop.
Rowan College at Gloucester County's 250-acre campus is located on Tanyard Road in Deptford, just off Exit 56 of Route 55.