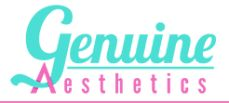 ROSLYN, N.Y. (PRWEB) October 16, 2018
Representatives with New York-based Genuine Aesthetics announced today that it is now offering anti-wrinkle treatment at its NYC medical spa.
"We're delighted to offer anti-wrinkle treatments at our NYC medical spa," said Jordan Jacobs, a registered nurse and owner of Genuine Aesthetics.
Those interested in the service can discover more about it by logging on to Genuine Aesthetics website today.
Anti-wrinkle injections, according to Jacobs, are commonly referred to as Botox, short for Botulinum Toxin Type A.
"In beauty, Botox is used to eliminate, remove and reduce the appearance of facial wrinkles and fine lines," Jacobs explained, before adding, "Botox is also used to treat a variety of medical conditions including crossed eyes, migraines and excessive sweating. The cosmetic treatment results in a natural, youthful, and rejuvenated look."
Jacobs went on to note that injections are administered in very small amounts to selected facial muscles. These injections weaken the muscular movement in the targeted areas. As Botox causes the muscles of the face to relax, it consequently smooths out wrinkles. It takes 24-72 hours for the Botox to take effect, which reflects the time needed for the toxin to disrupt the synaptosomal process. The final result of Botox appears on day 10 post-treatment.
Genuine Aesthetics, Jacobs said, offers non-surgical, simple solutions to enhance individuals' beauty.
"Our philosophy reflects our compassion and concern for our clients," Jacobs said. "Genuine Aesthetics is founded on two principles, quality and natural results. We strive for the absolute best results possible, every time. Our commitment is to our patients, personalized care and the excellence of our results."
Beauty services in which Genuine Aesthetics offers include anti-wrinkle, lip fillers, flawless lipstick, facial fillers, vampire facial, skin rejuvenation, non-surgical nose jobs, fat removal, and a variety of services for men.
As to why anyone should give Genuine Aesthetics a try, Jacobs pointed to the fact that she has highly specialized training by one of the nation's leading Aesthetic injectors and board-certified Plastic Surgeons, Dr. David Funt. Jacobs' areas of expertise include non-surgical facial rejuvenation with her distinctive injection technique.
In addition, Jacobs has expertise in advanced facial anatomy, non-surgical rejuvenation and management.
For more information, please visit: genuineinjector.com/about-us and http://www.genuineinjector.com/blog
About Genuine Aesthetics
Genuine Aesthetics offers non-surgical, simple solutions to enhance your beauty! Our philosophy reflects our compassion and concern for our clients. We believe in open communication based on a full exchange of information, addressing all of your questions and concerns.
Contact Details:
Jordan Jacobs
Genuine Aesthetics
433 5th Ave., 2nd Flr.
New York, NY 10016
Phone: 516-627-6100
----
1025 northern boulevard
Roslyn, NY 11576
P :516-627-6100
Source: Genuine Aesthetics