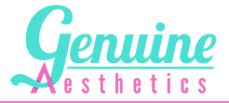 ROSLYN, N.Y. (PRWEB) January 08, 2019
Representatives with New York-based Genuine Aesthetics announced today that it is now offering facial fillers at its NYC Medical Spa.
"Facial fillers are collagen or synthetically made materials used to add volume and shape to the face," said Jordan Jacobs, a registered nurse and owner of Genuine Aesthetics. "Our office uses products that contain Hyaluronic acid (HA) or Calcium Hydroxylapatite (CaHA). The brand names for these products are Juvederm and Radiesse."
Those interested in the service can discover more about it by logging on to Genuine Aesthetics website today.
Facial Fillers, according to Jacobs, can safely and successfully enhance your appearance by lifting the cheeks, creating angular cheekbones, concealing eye-bags, lifting the lower face, removing jowls, softening smile lines, laughing lines and deep facial folds, adding volume to a thin face, rejuvenating a tired-looking face, adding youth to an aging face, jaw reshaping to create a smoother jawline, adding volume to hollowed temples, and more.
Jacobs went on to explain that a numbing cream is applied to the skin before injecting.
"The facial filler is gently injected with a fine needle into the targeted areas," Jacobs noted, before adding, "The filler instantly defines, lifts, and adds volume to deficient areas such as the cheeks, hands and deep facial folds to create a youthful appearance. It also stimulates the production of your own natural collagen for long-term facial rejuvenation."
If the facial filler is being used for wrinkles, smile lines, or facial folds, these areas are immediately concealed by subtly reducing their appearance. Results typically last between 8 to 18 months depending on the individual, area treated, and product used. Ongoing treatment is encouraged.
Genuine Aesthetics, Jacobs said, offers non-surgical, simple solutions to enhance individuals' beauty.
"Our philosophy reflects our compassion and concern for our clients," Jacobs said. "Genuine Aesthetics is founded on two principles, quality, and natural results. We strive for the absolute best results possible, every time. Our commitment is to our patients, personalized care and the excellence of our results."
Beauty services in which Genuine Aesthetics offers include anti-wrinkle, lip fillers, flawless lipstick, facial fillers, vampire facial, skin rejuvenation, non-surgical nose jobs, fat removal, and a variety of services for men.
As to why anyone should give Genuine Aesthetics a try, Jacobs pointed to the fact that she has highly specialized training by one of the nation's leading Aesthetic injectors and board certified Plastic Surgeons, Dr. David Funt. Jacobs' areas of expertise include non-surgical facial rejuvenation with her distinctive injection technique.
In addition, Jacobs has expertise in advanced facial anatomy, non-surgical rejuvenation and management.
For more information, please visit http://www.genuineinjector.com/about-us and genuineinjector.com/blog.
About Genuine Aesthetics
Genuine Aesthetics offers non-surgical, simple solutions to enhance your beauty! Our philosophy reflects our compassion and concern for our clients. We believe in open communication based on a full exchange of information, addressing all of your questions and concerns.
Contact Details:
Jordan Jacobs
Genuine Aesthetics
433 5th Ave., 2nd Flr.
New York, NY 10016
Phone: 516-627-6100
----
1025 northern boulevard
Roslyn, NY 11576
P: 516-627-6100
Source: Genuine Aesthetics
###