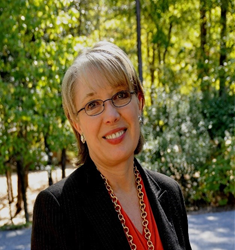 WAYCROSS, Ga. (PRWEB) October 26, 2018
The Health Resources and Services Administration has awarded the South Georgia nonprofit, Georgia (Global) Partnership for Telehealth (GPT) with the Rural Communities Opioid Response Telehealth Planning Grant. The primary purpose of the $200,000 grant is to develop a telehealth-enhanced provider and consumer-focused opioid use and overdose prevention initiative in Toccoa—the Stephens County Opioid Crisis Response Initiative (SCOCRI).
According to Rena Brewer, CEO of Global Partnership for Telehealth, the initiative aims to address Opioid Use Disorder (OUD) head-on using four methods: reducing the prescription rate of opioids, providing support and treatment for those living with OUD via telemedicine, reducing the mortality rate associated with OUD, and gathering data to track and report the improved outcomes of patients with OUD. "Ultimately, we hope to create a sustainable and replicable community-based OUD prevention, treatment and recovery program with quantifiable metrics to assess the impact of the program and plan for the community's future needs," said Brewer.
HRSA has designated Stephens County a health professional shortage area for behavioral health. GPT, in coordination with the lead Toccoa entity, Stephens County Hospital, will leverage the resources of the public and private members of the Stephens County Mental Health Consortium including GPT, Stephens County Hospital's Emergency Department, Avita Community Partners, the Stephens County Sheriff's Office, the Toccoa Police Department, Stephens County EMS, Open Arms Free Clinic, Stephens County Hospital Physicians Group and local businesses.
Kathy Whitmire, COO of Stephens County Hospital, said that the initiative brings together key community agencies who, in various capacities, serve the approximately 26,000 residents living in Stephens County. "We are thankful for this opportunity to develop a meaningful program to address those in our community who are suffering from opioid addiction," Whitmire said.
This publication is supported by the Health Resources and Services Administration (HRSA) of the US Department of Health and Human Services (HHS) as part of an award totaling $200,000 with 0 percentage financed with nongovernmental sources. The contents are those of the author and do not necessarily represent the official views of, nor an endorsement, by HRSA, HHS, or the U.S. Government.
Georgia (Global) Partnership for Telehealth (GPT) is a nonprofit corporation whose mission is to deliver access to healthcare by leveraging technology. With a 12-year track record of success developing and implementing sustainable, cost-effective telehealth programs, GPT is the leading nonprofit telehealth network focused on increasing access to healthcare through the innovative use of technology. Currently, GPT manages a network of more than 700 endpoints, consisting of partnering clinical providers, health systems, pediatric / primary care clinics, behavioral health clinics, public schools, universities, skilled nursing facilities, correctional facilities, and international mission projects. For more information, visit our website at http://www.gpth.org.