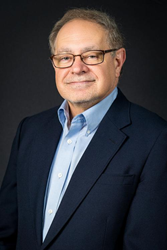 Becker Law LLC's Client Bill of Rights is front and center on its website, demonstrating the firm's commitment to exceptional service and value and offering clients the option to make a 'satisfaction adjustment' to their final bill.
DECATUR, Ga. (PRWEB) February 18, 2020
Steven Becker, an attorney with over three decades of business and intellectual property law experience representing large corporations in-house, has announced the establishment of his own practice to serve startups, freelancers, and small- and medium-sized businesses in the metro Atlanta area. Located at One West Court Square, Suite 750, Decatur, Georgia 30030, Becker Law LLC has launched a robust new website which, together with an innovative practice model, aims to make obtaining business and intellectual property legal services as "frictionless" as possible.
For many years, Becker aspired to open his own firm, but he wanted to provide legal services differently from the norm, transforming an attorney-centric process into what it should be—a client-centric process.
"I've been an in-house attorney for almost my entire career, representing Fortune 500 companies and other large organizations," Becker said. "In my experience, client service from many of the law firm attorneys who represented us was lacking. For example, they usually didn't take the time to understand our business or its corporate culture, and they rarely kept me updated about the status of our legal matters. In addition, the legal advice they provided, as well as their billing, was needlessly complicated. As an attorney, I felt dissatisfied with the legal services I received from law firm attorneys, so I imagined the experience was far worse for clients without legal training."
Becker's vision was to create a platform where clients can easily select the legal services they require from a menu of customizable offerings, each with competitive fixed-rate pricing clearly disclosed on the firm's website. This innovative use of technology allows Becker Law LLC to offer first-rate legal services in a client-focused and cost-effective way. Clients can schedule consultations through the website, meet virtually using the firm's video conferencing service, and utilize a secure client web portal for communication and access to information about their legal matters 24/7.
"The last thing any business needs, particularly a new business, is added costs, especially the ongoing and unpredictable expense of hourly billing," Becker notes. "You're trying to stick to a budget, and an open-ended expense like hourly legal fees just isn't an option. With my practice model, clients know exactly what they're getting and what they'll pay for it. We offer our clients everything they might need during the business cycle, including helping them protect the intellectual property in their idea or business concept; assisting them with forming and launching their business; and drafting clear, plain-language contracts governing relationships with their employees, customers, and vendors as their business matures. We also offer monthly subscription legal services with different subscription levels to help organizations scale their need for ongoing high-quality general counsel legal services, allowing clients with all budget sizes to maintain and protect their businesses at a predictable monthly cost—one that is far less than the price of an in-house counsel."
As part of its innovative practice model, Becker Law LLC has established a Client Bill of Rights that appears front and center on its website, demonstrating the firm's commitment to providing exceptional client service and value. At the end of their legal matter, Becker Law LLC offers clients the option to make a "satisfaction adjustment" to their final bill based on the value of the legal services they believe they received. Few law firms are willing to back up the quality of their services this way.
Complementing the legal services it offers, Becker Law LLC has also rolled out its Contract Store. Accessible from its main website, do-it-yourself entrepreneurs—from those just starting out to those with mature businesses—can purchase affordable Microsoft Word template agreements, policies, and other documents. These templates contain notes and guidance designed to help clients modify them to fit their unique needs.
Steven Becker is admitted to practice in Georgia, New York, and Connecticut, as well as the United States District Court for the Northern District of Georgia, the United States District Courts for the Southern and Eastern Districts of New York, and the United States Supreme Court.
For more information about Becker Law LLC, visit our website or call (404) 777-1657.
About Becker Law LLC:
During his more than 35 years of practice, Steven Becker has served as an attorney and general counsel for major corporations—including a $10 billion-plus subsidiary of a well-known conglomerate that boasts more than $45 billion in annual revenue. Bringing this substantial and sophisticated experience to his own law practice, Becker Law LLC can help form or expand your business, develop and negotiate business-friendly, plain-language contracts, register trademarks or copyrights, and protect your intellectual property. It also offers subscription legal services as an alternative to in-house counsel. Learn about the firm's services and how it can provide your business with the legal support it needs to thrive.