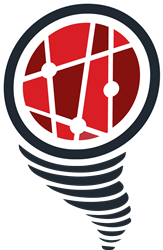 "The insurance industry is notoriously cautious in making successes of startups – our continued growth and acceptance is yet another sign that the industry is finding great value by doing business with HazardHub." - John Siegman, CCA, HazardHub
SAN DIEGO (PRWEB) January 13, 2021
HazardHub, provider of the industry-leading HazardHub API, today announced record company growth in 2020. In a year when Insurtech solutions became a necessity for businesses around the world, this profitable company reinforced its growth position in the market through a number of new customer wins and increased customer traction with both carriers and partners. HazardHub completed more than 10,000,000 external API calls, resulting in revenue growth of 60% over the prior year – its 4th consecutive year of high double-digit growth.
Bob Frady, CEO of HazardHub said that, "2020 was certainly a shock to the Insurtech world, as many of our fellow Insurtechs either struggled to meet their revenue goals or ran out of runway and were absorbed into a larger, more financially stable company. HazardHub's laser-focus on providing incredibly rich and powerful data at costs far below our competition – combined with a process that gets companies on-board in hours rather than months – has allowed us to thrive. Better yet, we are well-positioned to continue our rapid growth through 2021 and beyond."
Additional key company milestones include:

2020 Gartner "Cool Company"
2020 Lloyd's Lab Incubator Cohort 5 participant
2020 Creative Destruction Lab-Risk participant
2020 Top Insurtech CEO from Technology Innovators Magazine
2020 Residential Hazard Data Company of the Year from Build Magazine
Added over 1 million new Fire Hydrant locations to our HydrantHub database
Launched "Property Fire Score" local fire risk assessment model – filed in 42 states
Introduced industry-first catastrophic Flood model
More than 10,000,000 external API calls
John Siegman, CCA of HazardHub added, "For everyone, in almost every way, 2020 was a challenge. I'm exceptionally proud of our team's ability to meet those challenges and to continue to create new and exciting products for our marketplace. The insurance industry is notoriously cautious in making successes of startups – our continued growth and acceptance is yet another sign that the industry is finding great value by doing business with HazardHub. What's even more exciting is that we've got plenty of cool new products and services that will be rolling out in Q1 and Q2 to accelerate our trajectory."
About HazardHub
HazardHub is your insurance policy against property risk.
Air. Fire. Water. Earth. Man-Made. HazardHub is the only third-generation provider of property-level hazard risk databases spanning the most dangerous perils in the United States. HazardHub translates huge amounts of geospatial digital data into easy to understand answers, providing easy to comprehend risk scorecards that are used to make real-world decisions. Our team of scientists provides comprehensive, and innovative, national coverage for risks that destroy and damage property. With more than 100,000,000,000 data points, HazardHub is fast becoming the industry's go-to vendor for property and risk data.
To learn more about HazardHub please visit http://www.hazardhub.com or reach us directly at support@hazardhub.com.