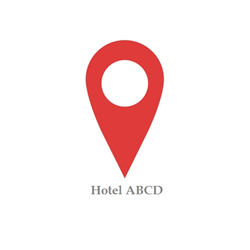 Any location-sensitive information at your fingertip
(PRWEB) August 18, 2016
DataEntryOutsourced (DEO) is pleased to announce the immediate offering of specialized outsourcing services involving geotagging data entry help. New services include geotagged data conversion and video geotagging data entry. DEO's geotagging services allow clients to organize company information using location-based parameters and add geotagging for media data applications. DataEntryOutsourced has created a dedicated geotagging data entry team that can handle high volumes of geotagging projects from clients of all sizes. The introduction of these customized services by DEO allows customers to outsource complex geotagging tasks to the expert data management team at DataEntryOutsourced. As with all services offered by DEO, client satisfaction is always guaranteed.
The geotagging process is typically costly and labor-intensive — offshoring the specialized geotagging data entry tasks such as geotagging businesses on Google Maps and image geotagging data entry might be a prudent alternative to consider for operational requirements by organizations that depend on the precise geographical information. DEO's newly available geotagging data entry services can also be readily adapted by application developers seeking a competitive edge.
As noted by a DataEntryOutsourced senior operations manager, "DataEntryOutsourced provides cost-effective solutions for any location mapping projects that your business may require. Our customized geotagging data entry services can prove to be invaluable for any location-sensitive information and activities such as property insurance data, property tax assessment, and business mergers. DEO is proud to begin our unique geotagging service process with a customized consultation that ensures our valued clients receive the exact results they require. Once the client's requested data and information are accurately geotagged, the DataEntryOutsourced geotagging team designs a practical database that is ready for uploading on websites, apps such as Google Earth, mobile devices or social media platforms such as Facebook and LinkedIn. DEO offers scalable solutions for any geotagging data entry project — for bulk amounts of images and videos as well as smaller quantities."
In addition to providing customized geotagging data entry services, DataEntryOutsourced is also well-known for both online and offline outsourcing of data entry services in functional areas such as data capture, data extraction, data enrichment and ePub conversion services. This diversified mix of data entry outsourcing services allows clients to use DEO as a one-stop source of advanced data management help. To review case studies, blog articles, and testimonials about outsourcing services available from DataEntryOutsourced, please visit:
https://www.dataentryoutsourced.com/geotagging/
About DataEntryOutsourced:
For more than a decade, DataEntryOutsourced has provided world-class data management services to clients around the world. DEO is a world-renowned data entry outsourcing team located in Bangalore, India — the customer database for DataEntryOutsourced ranges from startup entrepreneurs to Fortune 500 executives.