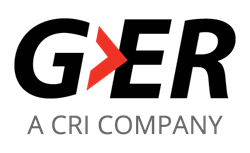 AUGUSTA, Ga. (PRWEB) November 10, 2020
Global Emergency Response (GER), a provider of software and technology solutions for healthcare and safety organizations since 2004, today announced the company is developing a vaccine tracking application to assist local, state and federal governments in the distribution, tracking and validation of COVID-19 vaccinations. The application is expected to be made available to the market in December 2020.
The new HC Vaccine Tracking application is part of the company's HC Standard® software suite, offering an easy-to-use, cost-effective solution that seamlessly tracks and records large volumes of COVID-19 vaccinations from pre-registration through distribution. The customizable, cloud-based software integrates with multiple data systems currently used by various government agencies and can also track seasonal influenza vaccinations.
"Our company was founded on creating technology solutions that improve workflow and communications during emergencies and daily operations," said Stan Kuzia, founder and managing director of GER. "At a price point lower than similar solutions, our HC Vaccine Tracking™ application is a practical approach to help government agencies efficiently manage COVID-19 vaccination programs and support communities in safely returning to everyday activities."
GER, established out of a recognized need to improve information flow following the events of the 9/11 terrorist attacks, has developed several tracking applications used by multiple government agencies. This summer, the company rolled out Contact Tracing and Employee Screening and Monitoring solutions that use its HC Disease Surveillance™ application. The application remotely collects self-reported temperature and symptom checks and assists with contact tracing. As part of the HC Standard® software solutions suite, the HC Vaccine Tracking™ and HC Disease Surveillance™ applications can be used individually or together as an additional comprehensive solution.
About Global Emergency Response
Global Emergency Response (GER), a CRI company, provides software and technology solutions for healthcare and safety organizations. We're focused on providing solutions that help organizations and communities succeed in protecting their most vital assets. Learn more at http://www.ger911.com.