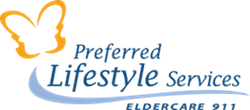 In June, 2013, CBS reported that nearly 40 percent of US adults act as caretakers.
Jupiter, FL (PRWEB) October 31, 2013
"I wish I could tell every family caregiver about the advantages of consulting an eldercare specialist. An eldercare professional can give you peace of mind when you feel you might be losing yours," Judie adds, "Eldercare specialists can offer you, the caregiver, peace of mind with time-saving techniques and information you might never learn on your own. No caregiver or family member should ever feel alone during this stressful time. "
Specialists in eldercare have a comprehensive knowledge of the services available in their communities. They can assess your parent's needs, help you decide what services are necessary to improve your loved one's health and quality of life, and connect you to cost-effective resources. They even know the reasonable market rates for in-home caregivers, therapy, and other services.
An eldercare specialist can gauge both the long-term and current daily needs of each individual. They can usually guide families in areas of concern, such as medical needs, transportation, home safety, and caretaker education.
These specially trained professionals can also participate by performing home safety assessments, for example, to prevent falls and costly, disabling fractures. They can help overcome barriers to good nutrition, and help make the community connections for assistance with the activities of daily living, like shopping.
Judie encourages family caregivers to consult with an expert. "An eldercare specialist knows the ins and outs of caring for loved ones on a daily basis. These professionals have a depth of knowledge that takes specialized education and years of hands-on experience to develop. They can help you in areas you may not even know you need, such as direct you to an Elder Law Attorney to help protect your loved one's assets, and show you techniques to better communicate with an Alzheimer's loved one."
Why does Judie feel so strongly? She explains, "While loving, compassionate families of elders may be very well intentioned, there are many reasons to incorporate professionals into your loved one's care. Your parent may need more than you provide at home, the stress of caring for your parent at home may even cause you to become ill, you may not have the physical strength or space for your parent, you may travel for your job and be away from home regularly, or any one of a number of other valid reasons for considering professional geriatric care management."
Professionals help families improve the elder's quality of life and healthcare. Geriatric Care Managers are personal healthcare advocates who function as consultants and liaisons, advocating for clients and their families with physicians, insurance companies, home health care, and all other facets of an elder's daily life.
As objective agents working from "inside" the healthcare system to advocate for clients, care managers help eliminate obstacles and contain costs while maintaining a superior level of service delivery to maximize safety, independence and quality of life.
Judie knows that more and more families are caring for loved ones in their homes. In June, 2013, CBS reported that nearly 40 percent of US adults act as caretakers.
"With the growing number of caretakers in the US, it is more important than ever to educate families about the incredible benefits of consulting an eldercare specialist." Judie encourages, "An eldercare specialist can help guide you and your family through a difficult time and arm you with the resources you need to make informed decisions and prepare for the long term."
Judie Rappaport has penned a guide to services and benefits you can expect from retaining a geriatric care manager. The PDF guide can be downloaded by clicking the link attached to this press release.
Judie Rappaport is the President of Preferred Lifestyle Services which provides geriatric care management services specializing in care for families with Alzheimer's and related dementias. She writes a blog as well as a question and answer forum for Alzheimer's disease and related dementias. She is the co-author of the well-received books, Eldercare 911: The Caregivers Complete Handbook for Making Decisions and The Eldercare 911 Question and Answer Book. Judie also writes, Eldercare 911, a weekly column answering readers' caregiving questions. The successful column is in it's 7th year in Florida's Scripps Treasure Coast Newspapers.
For more information on eldercare specializing in the care of those with Alzheimer's disease and related dementias, contact Judie Rappaport at JR(at)prefsvcs(dot)com or phone 561-277-9544 Judie's blogs and articles can be found at: http://www.dementiaexpert.com and http://www.preferredlifestyleservices.com.