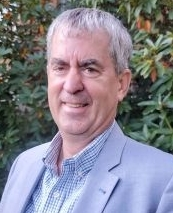 I am looking forward to working alongside Germinator as a member of its esteemed Scientific Board in a continued effort to research and understand the transmission of emerging pathogens onto food and surfaces, said Dr. Noller.
ATLANTA (PRWEB) January 19, 2021
Germinator Mobile Sanitizing and Disinfecting, a national leader in the sanitizing and disinfecting industry, is pleased to announce the addition of Dr. Jay Noller to its Scientific Advisory Board effective Jan. 1.
Dr. Noller has been a pioneer in the agricultural field, providing 21 years of leadership at Oregon State University (OSU). As a member of the Germinator Scientific Advisory Board, Dr. Noller's contributions will include assisting with the design and execution of proposed studies to explore the remediation of surface and food acquisition of COVID-19 through grants from the US Department of Agriculture and other entities.
Jeff Gill, Founder and CEO of Germinator, stated, "We're elated to welcome Dr. Noller to our distinguished team of public health experts, especially as we address the current misunderstanding and disregard for the genuine risk of fomite and food contamination regarding COVID-19. Dr. Noller's extensive career in the field of agricultural research will be a tremendous asset in definitively determining the risk these routes of transmission present."
Upholding the highest sanitization and disinfection standards, Germinator makes claims that are scientifically supported and within EPA regulations. The Scientific Advisory Board validates the company's research and process. It is responsible for reviewing and advising on product strategy and direction and assists with navigating legislative and regulatory issues. Dr. Noller joins a growing roster of key leaders such as Dr. Roscoe M. Moore, Jr. —who was an assistant to the United States surgeon general for five administrations; Dr. Harold Smith, who has extensive expertise in cell biology, molecular biology and biochemistry, along with decades of experience leading sponsored research on infectious diseases for the National Institutes of Health (NIH); Dr. David Miller, the protocol chair of University of Rochester Center for AIDS Research Community Advisory Board; and Chad S. Johnson, Esq., a Harvard-trained corporate, legislative, and regulatory attorney with significant experience in advising health and biotechnology companies.
"I am looking forward to working alongside Germinator as a member of its esteemed Scientific Board in a continued effort to research and understand the transmission of emerging pathogens onto food and surfaces," said Dr. Noller. "There is still so much work to be done when it comes to understanding the way germs, bacteria and viruses interact with different environments, and this knowledge is key to developing innovative measures to remedy the risk of exposure and spread."
Dr. Noller is a professor emeritus at OSU, following 20 years as a full-time professor. He was also the head of the Crop and Soil Science Department from 2014 to 2019, following a six-year position as an associate head of the department from 2008 to 2014. He is currently the director and lead researcher at OSU's Global Hemp Innovation Center, the largest US-based hemp research center. The center's mission is to advance the research of hemp and its market potential across multiple, diverse industries and research fields to serve the growing international demand for innovative approaches to food, health and fiber.
Dr. Noller's considerable body of work includes more than 35 large projects, spanning much of North and South America, southern Europe, southwest Asia and Africa. He has published more than 180 papers and maps, six books and has made numerous contributions to additional works. Dr. Noller earned his PhD at the University of Colorado in 1993.
Dr. Harold Smith stated, "As the COVID-19 pandemic persists, there is still little information regarding the risk of surface and food transmission of SARS-CoV-2. Experts specializing in fields relative to pinpointing this risk, such as Dr. Noller and myself, must join forces to protect the public from unnecessary exposure. I greatly welcome Dr. Noller in this effort."
Germinator was founded in 2015 with the vision of providing an effective method of proper sanitizing and disinfecting for businesses and households. The company uses a patent-pending methodology and is the most unique and cost-effective means of providing enhanced antimicrobial protection for businesses and residences.
Germinator first tests surfaces for ATP using a luminometer to detect light that can come from cellular activity. This measurement immediately provides the level of clean on a surface. The next step is the application of Germinator's Genesis surface treatment. Genesis is a one-step cleaner and broad-spectrum sanitizer and disinfectant treatment that harnesses the power of hypochlorous acid (HOCl). Derived from naturally occurring minerals, Genesis not only eliminates odors at their source but kills a wide range of bacteria, including Staphylococcus aureus, MRSA, Salmonella enterica and Pseudomonas aeruginosa, and viruses including norovirus, rotavirus and adenovirus on hard, non-porous, environmental surfaces. It meets the Association of Official Agricultural Chemists (AOAC) germicidal spray standards for Hospital Grade Disinfection and is on the EPA's N List of products determined to meet the criteria for use against SARS-CoV-2, the virus that causes COVID-19. As a result, this treatment will eliminate bacteria and viruses that may reside in an environment without the use of harsh chemicals or fumes.
Following Genesis, Germinator applies its Shield, a water-based quaternary ammonium compound that imparts a durable bacteriostatic finish. It is EPA-registered as effective against the growth of mold, mildew, algae and odor-causing bacteria. This application creates an invisible barrier that combats deterioration and discoloration and promotes freshness for up to three months. The Genesis and Shield products are applied by using an electrostatic sprayer, which is the most efficient and effective means of delivering the products to the intended application sites. After Germinator's surface treatment and protectant services, the company retests ATP levels to ensure the surfaces have achieved the intended results.
Germinator launched national franchising in 2019 and continues to rapidly expand across the country. With Germinator, society can now have greater peace of mind and the freedom to live or work in a sanitized and disinfected environment. For more information, visit http://www.thegerminator.com or call (855) 664-3769.