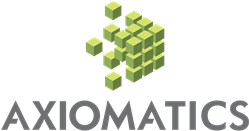 APIs are fundamental to build and run countless applications and services because developers consume data and services more readily through APIs.
CHICAGO (PRWEB) June 11, 2019
Axiomatics, the leader in externalized, fine-grained dynamic authorization, today announced that Gerry Gebel, vice president of business development and David Brossard, vice president of customer relations, will present at Identiverse 2019, June 25-27, 2019 at the Washington Hilton in Washington, D.C.
Identiverse brings together the brightest minds in the identity and security universe to share the tools, technologies and best practices emerging today. The show teaches businesses how to unlock digital experiences that are secure and seamless for everyone and reach the full potential of the digital economy.
On Tuesday, June 25, from 2:40-3:40 p.m. EST, Gebel and Brossard will speak together during a session titled "Policy-enabling your services: elastic, dynamic access control for your APIs, microservices and data." The session will cover how businesses can address security concerns through policy-driven authorization in a way that meets the needs and expectations of application developers, owners and auditors.
"APIs are fundamental to build and run countless applications and services because developers consume data and services more readily through APIs," said Gebel. "I'm excited to join my colleague Tuesday to share with attendees how they can tackle API security by combining OAuth and OpenID Connect with dynamic authorization. I'll be back on the stage Wednesday to discuss my still evolving thoughts about social login and single sign-on, and how they present challenges for personal privacy."
On Wednesday, June 26 from 11:35-noon EST, Gebel will present an individual session called "Bring Your Own Identity: A Skeptical look at Social Login and Single Sign-On." On Thursday, June 27, from 4:35-4:50 p.m. EST, Brossard will examine how fine-grained dynamic authorization solves complex access control cases during a session named, "The Developer's Guide to Policy-Driven Auth'z (or: how to make the right decision 100 percent of the time)."
"There are several benefits to policy-driven authorization businesses can take advantage of in the digital age, including simplifying complex scenarios like GDPR compliance and export control," said Brossard. "Technologies like dynamic authorization delivered with Attribute Based Access Control (ABAC) empowers developers to implement policies without having to write a single line of code, enabling them to solve complicated authorization decisions easily."
In its 10th consecutive year, Identiverse has become one of the largest identity security conferences in the United States. The show includes over 2,000 delegates, 200 sessions and 65 vendors all within four days.
For more information about Axiomatics, visit http://www.axiomatics.com. To attend Identiverse 2019, visit https://identiverse.com or follow the #IDENTIVERSE hashtag on Twitter.
About Axiomatics
Axiomatics is the leading provider of fine-grained access control. Axiomatics' solutions are utilized by government agencies and Global Fortune 1000 companies around the world to enable digital transformation: share and safeguard sensitive information, meet compliance requirements and minimize data fraud. Axiomatics provides Attribute Based Access Control (ABAC) for applications, databases, Big Data, APIs and microservices. To learn more, please visit http://www.axiomatics.com or @axiomatics.