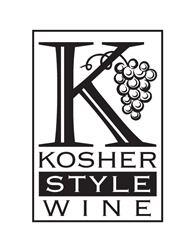 TEMECULA, Calif. (PRWEB) September 06, 2019
Gershon Bachus is the only Southern California Winery to grow and produce Kosher Style wine for the Jewish patrons who seek beautiful handcrafted boutique wines. The Kosher Style Wines offer the same flavor, structure and longevity as the most well known brands on the market today. The wines were made under the Rabbinical authorization of Rabbi Marc Rubenstein. Rabbi Marc began working directly with Dakota Denton, the Jewish Winemaker and the owners Kenneth and Christina Falik in 2014. He began the required rituals before harvest right through to the end of bottling. All of the 2015 releases from Gershon Bachus will bear the Kosher Style Wine insignia. For those patrons who do not follow the faith, the wines remain the same. The red wines from the Gershon Bachus Vintners Estate are big, bold and balanced. To know more about the wines offered for tasting in their Temecula California Estate Winery, go to their website at http://www.gershonbachus.com. The tasting room is located at the winery at 37750 De Portola Road Temecula CA 92592 on the DePortola Wine Trail.
The wines featured include Hesperus, Estate Grown Grenache, Euphros Estate Grown Roussanne white wine, Aeolus- Estate Grown Proprietary Blend of Zinfandel, Grenache and Cabernet Franc, Zephyrus Estate Grown Zinfandel, Vertunmus Malbec blend, VVR Villa Vino Rosso Sangiovese, Auster Syrah, and Astraea GSM- Grenache Syrah Mouvedre Blend. All of the GBV wines are named after Gods, Goddesses, Muses and Graces and display beautiful artistic collectible labels.
Rabbi Marc is on staff at B'nai Chaim in Murrieta, CA. Rabbi Marc's accomplishments, experience and contributions to the Jewish community are diverse. He has been the guiding force of Temple Isaiah, which he ensures provides a friendly, modern, inclusive, and accepting environment for its members and guests. He has served as a Chaplain at Hoag Hospital and the Official Rabbi at Disneyland. In addition, he was the Resource Rabbi at the largest Jewish day school on the west coast, Tarbut V'Torah in Irvine, CA, and author of a Jewish children's book, The Kingdom of Onion. The Rabbi has officiated at life events for Hollywood celebrities, moguls and dignitaries, as well as those struggling financially or emotionally. He believes that everyone should have the opportunity to grow their connection to Judaism.