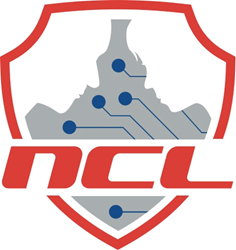 CHEVY CHASE, Md. (PRWEB) July 16, 2019
The National Cyber League (NCL) is giving cybersecurity enthusiasts and students more chances to learn and win prizes the next few months with its summer camp puzzles, coaches calls and pro tips.
Participants can keep their skills in check and have fun all summer with NCL through social media. At 1p.m. ET every Tuesday until Aug., NCL will release a puzzle. Answers can be posted in the "comments" section on Facebook (http://www.facebook.com/nationalcyberleague/) or on Twitter (twitter.com/NatlCyberLeague). Challenges can encompass anything from steganography and cryptography to open source intelligence and wireless security. Anyone who answers correctly will be entered in a drawing for a $10 Starbucks gift card.
NCL is hosting a series of Facebook Live sessions with Stephen Miller, chief coach ambassador, to help prepare faculty/institutions for the Fall Season. The next session is, "How NCL Competition Maps to Standard Frameworks" on Tuesday, Aug. 6, 8 p.m. ET. Watch, learn and ask questions in this fun and open format.
Pro-Tip Tuesdays is one more preparation tool for NCL's Fall Season. Kaitlyn Bestenheider, NCL's chief player ambassador, will walk participants through each week's tips that will be dropped on a blog post, emails and discussed on social media. Topics range from teamwork strategies and the importance of Scouting Reports to a beginner's guide to log analysis and what to expect for first-time NCL season participants.
The NCL Fall Season starts Oct. 14 with preseason games. Registration is Aug. 26 to Oct. 10 for only $35. Late registration is $45 from Oct. 11 to 14. For more information, visit http://www.nationalcyberleague.org.