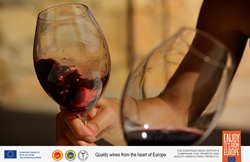 NEW YORK (PRWEB) November 18, 2021
Located in northeastern Spain, Montsant was long considered a sub-zone of Tarragona wine region, In fact, its high-altitude steep vineyards, located between 164 and 2,296 feet above sea level, have casted it away from the rest of Tarragona, providing the area with some distinctive features, which finally allowed Montsant to be recognized as a Protected Designation of Origin on its own merits in 2001.
Shaped like a 'C' surrounding the prestigious Priorat district, the region gets its name from the Montsant massif ('holy mountain') that dominates the landscape. The first evidence of wine production dates back to Roman time but it was during the Middle Ages that production was fully established. Catholic monks continued the viticultural tradition during that epoch and by the 19th Century, wines from Montsant were receiving praise at universal exhibitions.
Red wines are most common in the region - up to 90% of total production - and are made mainly from indigenous varieties such as Garnatxa, Carignan; Macabeo, but more importantly, Garnatxa Blanca are used for the fewer white wine bottlings. All these grapes have adapted to the conditions of this PDO and have developed their own identity. The resulting wines are full-bodied reds, suitable for aging. Garnatxa Negra has a very sensual aromatic profile, of great complexity and allows for well-structured wines, whereas Carignan has very intense aromas and produces light wines with very good acidity. White wines made exclusively with Garnatxa Blanca, allow for body and structure, and finer wines.
Since 2008, the region has been carrying out a zoning study which has allowed for a better understanding of the PDO. Six different areas have been identified from analysis of parameters such as climate, landscape, soils, and the phenolic cycle. The study has resulted in the LIFE PRIORAT + MONTSANT project. Funded by the European Commission, the project aims at developing and demonstrating a model of sustainable large-scale wine production in the Priorat region, through the application of a set of methodologies for the efficient use of natural resources throughout the value chain, which can later be reproduced in other wine regions of the European Union. This fall, Montsant will be represented by Taste The Difference project enhancing European PDOs, including this promising region.
About TASTE THE DIFFERENCE PROGRAM
The program: European quality wines: taste the difference is a project financed by the European Union and managed by Unione Italiana Vini and PRODECA for the promotion of PDO and PGI European wines abroad in China and US. In order to achieve this objective, the TTD.EU program will organize wine seminars, workshops and b2b meetings both in these countries and in Spain and Italy, inviting wine professionals to join study trips to Europe. The program, realized in the span of three years (2021-2023) aims at creating awareness about European quality wines, in particular Italian and Spanish, which share a long tradition and a high standard of quality.
The beneficiaries: Unione Italiana Vini is the oldest and most commissioned Association of the Italian wine market. It represents cooperative, private and agricultural wine-companies, bottlers, consortia, associations and wine-making machines or wine cellars / laboratory manufacturers, located throughout the Italian territory. Promotora de Exportaciones Catalanas (PRODECA) is a public company established in 1986 and part of the "Ministry of Climate Action, Food and Rural Agenda of the Government of Catalonia". It supports the agri-food sector and its companies with the knowledge, tools and experience to increase their products in Catalunya and worldwide